Spring Mountain Vineyard Names Susan Doyle Technical Director of Vineyards and Winemaking
Posted on March 10, 2015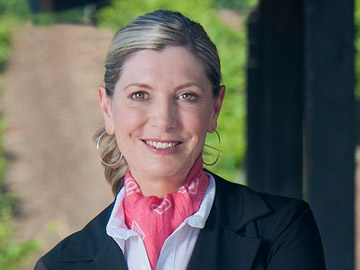 Spring Mountain Vineyard welcomed Susan Doyle as technical director of vineyards and winemaking. Doyle brings a world of knowledge and experience to SMV. She was born in the Australian island state of Tasmania, growing up on a cattle and apple farm where she developed a love of the land.
She began her winemaking career in Australia and New Zealand, and has more than 20 international and domestic harvests to her credit. Doyle comes to SMV from Diageo Chateau & Estates Wines where she was director of winemaking and innovation for all domestic and international brands.
"The scope and diversity of the vineyards in elevation, soil and microclimate provide a tremendous opportunity to let terroir speak. I am pleased to have a role in attaining the potential of this iconic estate," she said.
Doyle will work closely with wine consultants, Patrick Léon and Bernard Hervet, as well as vineyard manager Ron Rosenbrand and assistant winemaker Justin Hirigoyen.
Region:
Napa & Sonoma
Job Function:
Winemaking, Vineyard Management/Viticulture