Fida Bou Chabké New Chief Executive Officer of Boisé-Vivelys
Posted on March 06, 2015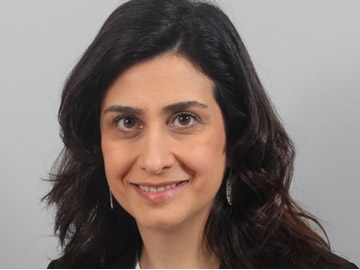 OENEO Group announced the appointment of Fida Bou Chabké as CEO of its subsidiary, Boisé-Vivelys, which specializes in consultation and the development of innovative technical solutions to optimize the efficiency of the winemaking process.
Fida Bou Chabké, who graduated from HEC business school, began her career at Société Générale in 2003; firstly within the Inspection Générale until 2007, then on the trading floor, before joining McKinsey & Company in 2008 where she worked on various issues of business strategy, external growth and organization.
Oeneo, a minority shareholder in Boisé-Vivelys since 2008, acquired 100 percent of capital in August 2014. Founded in 1996 by Patrick Ducournau, Boisé France has progressively become a market leader in the sector of oak alternatives and micro-oxygenation. With the creation of Vivelys in 2007, the company took on a new dimension, offering products and services to enable the best possible performance in the chain of production of wine.
Fida Bou Chabké will bring her international experience in the world of business and her mission will be to expedite the development of Boisé-Vivelys around the world. Reporting directly to Group CEO Francois Morinière, she will also be joining Oeneo's executive board.
François Morinière, Group CEO, announced: "I am delighted by the arrival of Fida Bou Chabké, who will bring to us her strategic vision and her managerial dynamism. We have high ambitions for the development of this consultation service as well as especially innovative technical solutions. This is a new milestone in the history of this very dynamic young company, which integrates perfectly with Oeneo's development plan."
About OENEO:
Oeneo is a major player in the wine industry. With a worldwide presence, the company specializes in two complementary industries:
· Corking and closures – the manufacture and marketing of technological corks and closures with high added value, such as Bouchon DIAM, an innovation which is unmatched on the market
· Cooperage – providing high-end solutions for the production of wines and spirits to the market's key players with Seguin-Moreau and Boisé; developing innovative solutions in wine (R&D, consultation, systems) with Vivelys
Region:
Europe
Job Function:
President/Owner/GM