Former Williams Selyem winemaker Bob Cabral joins Three Sticks Wines in Sonoma
Posted on January 08, 2015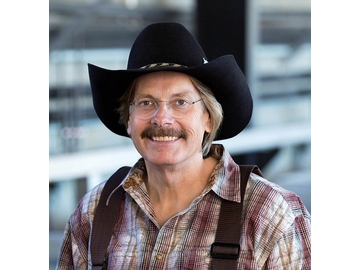 Bill Price, owner of Sonoma-based Price Family Vineyards and Three Sticks Wines, announced that Bob Cabral will be partnering with his team at Three Sticks Wines as director of winemaking. Cabral, who for the last 16 years led Williams Selyem, is well-known for his work with Pinot Noir and Chardonnay varietals. Ryan Prichard, former assistant winemaker for Medlock Ames and one-time harvest intern for Cabral at Williams Selyem, will join the team as associate winemaker. The new team will work alongside Don Van Staaveren as he moves to the role of winemaker emeritus and continues to make the Three Sticks Cabernet Sauvignon, Pinot Blanc and Casteñada wines.
"I've explored many opportunities since announcing my departure from Williams Selyem last year, and joining the Three Sticks team is the perfect opportunity for me," says Cabral. "Bill and I share a focused passion for Pinot Noir and Chardonnay, and he is willing to provide the resources I need to continue to make what I expect to be the best wines of my career. I cannot express how much I'm looking forward to our collaboration together. I have longed to work with the grapes from the iconic Durell and Gap's Crown vineyards. The opportunity to work with these vineyards and Ryan Prichard again sealed the deal for me. We will get the 2013s blended and bottled in the next few weeks to have them available this summer. Meanwhile, I have been enjoying the stellar 2012s and will do so for the next couple of months."
"Bob is undoubtedly one of the most talented winemakers in Sonoma County and has a beautiful touch with his Pinot Noirs. We are thrilled to have Bob and Ryan on the team at Three Sticks and I look forward to working with them on making iconic Sonoma wines for years to come," says Price.
"Bill is someone who I've admired for quite some time. I have watched him become a quiet leader for the California wine industry and realized after several discussions that we shared a similar obsession for growing and producing Pinot Noir and Chardonnay from "chosen" sites throughout Coastal California," says Cabral. "I've been extremely impressed with the entire Three Sticks wine portfolio and hope to shepherd them well into the future, much as I did in my most recent position. With the addition of the recently renovated historic Adobe, Three Sticks will now be able to offer a unique wine experience like no other in the state. Having those common visions and goals with Bill clarified that I had truly found a partner that I could continue to grow within this amazing industry."
Bob is a fourth-generation farmer and grape grower from the San Joaquin Valley, who grew up pruning vines and harvesting grapes on his family's 70-acre ranch near Escalon, CA. He joined Williams Selyem in 1998 after previous winemaking positions at DeLoach, Kunde, Alderbrook and Hartford Court. He lives in Healdsburg with his wife Heather and daughter Paige.
Cabral's past accolades include Wine Enthusiast's '2011 Winemaker of the Year' and the honor of having one of his Pinot Noir wines be the first American Pinot Noir to win a 100-point score from a major wine publication. Visit the Three Sticks website to find out more about Cabral, join the mailing list and sample Three Sticks' wines. The last 2012 bottlings will be released on January 20. www.threestickswines.com
About Three Sticks Wines
Founded in 2002 by Bill Price, Three Sticks Wines is a boutique family-owned winery that focuses on small lot Pinot Noir, Chardonnay and Cabernet Sauvignon from prime vineyard sites in Sonoma County, including Durell Vineyard and Gap's Crown Vineyard, which Price owns, and other select Sonoma County vineyards in development. The winery is in Sonoma Valley, among a cluster of other artisan wine producers known as the Eighth Street Wineries. In 2014, Three Sticks opened a tasting salon in downtown Sonoma: The Adobe (a.k.a. the Vallejo-Casteñada Adobe, #theadobe). Built circa 1842 and located just off the plaza in downtown Sonoma, the Vallejo-Casteñada Adobe was one of Sonoma's oldest and longest occupied residences and remains one of the last standing buildings from California's Mexican Period. It's transformation into the Three Sticks tasting salon was directed by noted San Francisco designer Ken Fulk. To visit the Adobe: www.threestickswines.com/visit-the-adobe/
About Bill Price and Classic Wines, LLC
Bill Price is the proprietor of Classic Wines, LLC and Price Family Vineyards, LLC—including ownership and management of Sonoma Coast vineyards that include Durell Vineyard, Gap's Crown Vineyard, Walala Vineyard and other select Sonoma County vineyards in development. In addition to its vineyard properties, Classic Wines has ownership interests in Kistler Vineyards, Buccella, Three Sticks, LUTUM and Head High. Price is also chairman of Gary Farrell Winery.
Region:
Napa & Sonoma
Job Function:
Winemaking