Jose Coronado Joins V2 Wine Group as Marketing Brand Manager
Posted on November 20, 2014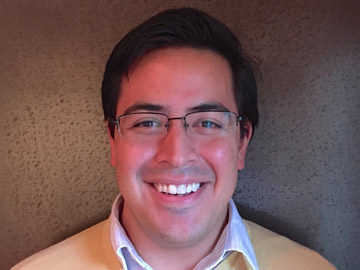 V2 Wine Group announced three additions to their company with the appointments of Alyssa Oreck as the company's winery accountant, Jose Coronado as marketing brand manager and Rosaline Fleisher (Roz) as New England regional sales manager. Oreck, Coronado and Fleisher join V2 Wine Group in these newly created positions as the company focuses on expansion.

Coronado was most recently a sales and marketing analyst for E&J Gallo Winery and prior to this he held sales positions with Gallo in the Boston and New Hampshire markets. In his position with V2 Wine Group he will focus primarily on the management and growth of V2—owned brands, Steelhead Vineyards, Lucinda & Millie Wines and Vindicated Wine. He will also provide his expertise in performance and trend analysis to the entire V2 Portfolio. Coronado will report to Alex Dessouky, vice president of marketing.
"Jose is a great addition to our group, his experience in sales, working with both independent and retail chain channels, along with his marketing and analysis skills make him the perfect fit for this position," explained Dessouky. "He will bring support and focus to our brands enabling development in all the right areas."
V2 Wine Group is a wine production, marketing and sales organization dedicated to helping family wineries achieve their goals in the North American marketplace. Based in Sonoma, California, the company is a partnership between wine industry veterans Dan and Katy Leese and entrepreneur Pete Kight.
Region:
Napa & Sonoma
Job Function:
Direct to Consumer