V2 Wine Group Names Alyssa Oreck Winery Accountant
Posted on November 20, 2014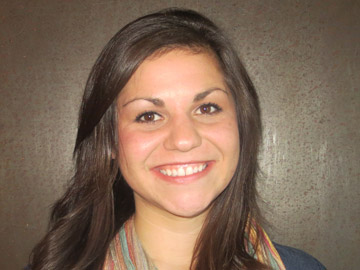 -- V2 Wine Group announced three additions to their company with the appointments of Alyssa Oreck as the company's winery accountant, Jose Coronado as marketing brand manager and Rosaline Fleisher (Roz) as New England regional sales manager. Oreck, Coronado and Fleisher join V2 Wine Group in these newly created positions as the company focuses on expansion.

Oreck holds a Certificate in wine industry finance and accounting from Sonoma State University and graduated with a B.S., business administration from California State University Chico. She began her wine industry career with Trinchero Family Estates. Oreck will be handling all aspects of V2's accounting needs and will report to Keith Wesselschmidt, chief financial officer.
"We are very excited to have Alyssa join our team and her accounting knowledge will be a great resource for our growing financial needs," stated Wesselschmidt. "She brings fresh energy and focus to our Sonoma team."
V2 Wine Group is a wine production, marketing and sales organization dedicated to helping family wineries achieve their goals in the North American marketplace. Based in Sonoma, California, the company is a partnership between wine industry veterans Dan and Katy Leese and entrepreneur Pete Kight.
Region:
Napa & Sonoma
Job Function:
Purchasing/Finance