Quintessential Announces New Texas Sales Manager
Posted on November 04, 2014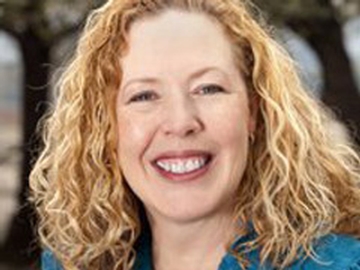 Jennifer Graycheck has joined Quintessential, the Napa, CA-based family owned-and-operated fine wine and spirits import, sales and marketing company, as Texas state sales manager.
Graycheck, who lives in the suburbs of Dallas, will work closely with top management at the Dallas headquarters of Quintessential's distributor, Republic National Beverage Company (RNDC), to help increase sales and attention for Quintessential's brands throughout the state. She also will cover sales throughout the state, while San Antonio-based salesperson, Krysten Verner-Bartram, works in San Antonio, Houston and Austin with the RNDC fine wine division. Jill Stacey, Quintessential's western division vice president of sales, oversees Texas.
Graycheck comes to Quintessential with 20 years' experience in the wine industry. She has spent the last three years as a regional manager for two wine sales and marketing firms and, before that, four years as central states regional manager for a California winery. She also has experience working for wine and spirits distributors in Michigan.
According to Dennis Kreps, co-owner of Quintessential with his father, Stephen D. Kreps, "From the many retail chains and large independent retailers, to the growing number of fine and 'cutting-edge' dining options in the state, Texas is always among our top two or three sales markets. We needed someone with a strong sales and management background that has been a success at all levels of the 'three-tier' system – importer, distributor and on-premise – to handle the Sales Manager position in Texas. We're confident that Jennifer is the right person to represent us there with our distributor and trade."
Born in Florida, she was raised primarily in the Detroit, Michigan area, living there until she moved to Texas five years ago with her husband and twins (a son and daughter). She has an Associate's Degree in both hotel and restaurant management and the Culinary Arts from Henry Ford Community College in Dearborn, Michigan, where she graduated Deans List and Suma Cum Laude. Graycheck enjoys food and wine pairing, gardening, camping and hiking.
About Quintessential
Founded in 2002 by father and son, Stephen D. and Dennis Kreps, Quintessential is a family owned-and-operated import, marketing and sales company headquartered in Napa, CA. It is dedicated exclusively to representing multi-generational, family owned-and-operated producers who have the same passion for winemaking as Quintessential has in strategically marketing and selling their wines. These producers, from most of the top wine regions around the world, create wines that offer the best, most authentic expression of the grapes from their respective vineyards.
Quintessential's roster of "top-quality" family producers include Bodega Valentin Bianchi and LTU from Argentina; Henry's Drive/Pillar Box, Shirvington, Paringa, 3 Rings, Kay Brothers and Frankland Estate from Australia; California's Ironstone Vineyards, Eponymous and Two Angels; the Chilean wines of Matetic Vineyards, Vina Koyle and Terrapura; Gustave Lorentz, Cachette and Esprit du Rhone from France; the Karolyi Estate wines from Hungary; Italy's Attilio Ghisolfi, Paolo Manzone, Luca Bosio, Ascevi Luwa, Tenuta di Vignole, Agricola Vallone, Vino dei Fratelli and Villa de Varda Grappas and Fruit Liqueurs; the Portuguese wines of Quinta do Vallado and Casa de Vila Nova; Spain's Bodegas Muriel, Vina Eguia, Conde de los Andes, Marquis de Elciego, Real Compania de Vino, Bodegas Navarro Lopez, Bodegas y Vinedos Garcia Figuero and Vallformosa Cavas, and South Africa's Simonsig Estate.
For more information, contact Quintessential at 707-226-8300 or www.quintessentialwines.com.
Region:
Southwest, USA
Job Function:
Sales/Marketing