St. James Winery CEO Named to Missouri Energy Steering Committee
Posted on October 07, 2014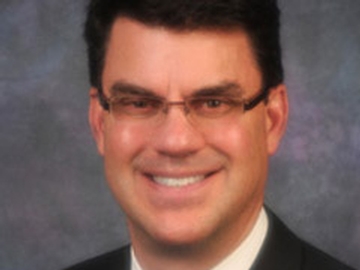 St. James, Mo. – Dr. Peter Hofherr, chairman and chief executive officer of St. James Winery, has been appointed by Gov. Jay Nixon to a new committee to guide the development of a statewide energy plan.
Hofherr is one of more than 50 leaders in business, labor, education and energy from throughout Missouri to be named to the Comprehensive State Energy Plan steering committee.
"I am honored that the wine and grape industry and specifically St. James Winery has a seat at the table," said Hofherr. "Our inclusion signals recognition by policy makers that the Missouri wine and grape industry is important to the future economic development of the state."
"Energy is central to the future of our economy and our communities," said Gov. Nixon. "I appreciate the Missourians of this caliber who have stepped up to help guide this important process."
"At St. James Winery we are committed to sustainability - on the social, economic and environmental levels," said Hofherr. "Developing a state energy plan that considers these aspects of sustainability and provides reliable and cost effective sources of energy for Missouri's 21st century economy is critical for our future."
The Comprehensive State Energy Plan steering committee will hold meetings throughout the month of October at various locations around the state. The meetings are open to the public.
In June, Gov. Nixon signed Executive Order 14-06 to formally launch the development of a Comprehensive State Energy Plan, led by Department of Economic Development's Division of Energy. The governor also directed the division to form a steering committee consisting of community leaders, business owners and residents. A final report from the Division of Energy will be submitted to Nixon by May 31, 2015.
As chairman and CEO, Hofherr brings both business sense and a strong understanding of the wine industry to his family's business, St. James Winery. He holds a MBA with a concentration in Finance and served as winery general manager until 2001 when he responded to the call of public service as first, Deputy Director, and then Director of Agriculture and finally, as Chief of Staff to the Governor for the State of Missouri. He rejoined St. James Winery in 2007 and in 2014 received a PhD in Agricultural and Applied Economics from the University of Missouri. Currently he is serving on Missouri's Wine and Grape Board as chairman; the Board of Governors of Missouri State University and on the National Wine and Grape Initiative. In addition to his winery and industry responsibilities, and serves as Assistant Director of the McQuinn Center for Entrepreneurship at the University of Missouri, Columbia.
Region:
Missouri
Job Function:
President/Owner/GM