New Winemaker Appointed at Plumpton College
Posted on August 27, 2014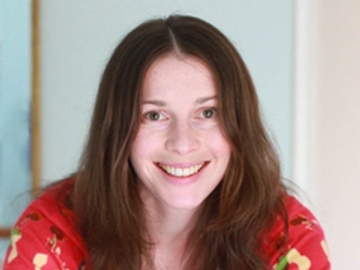 Peter Morgan is retiring after 10 very successful years as winemaker at Plumpton College, the UK's centre of excellence in wine education, training and research. The search for his replacement was world-wide, but ultimately, the best candidate was already based in England, being the assistant winemaker at the acclaimed Camel Valley estate in Cornwall.
Sarah Midgley studied her first degree in biochemistry at Manchester University, and then took a graduate diploma in oenology and viticulture at Lincoln University in Christchurch, New Zealand. On her return to the UK in 2010, she was recruited as assistant winemaker at Camel Valley. She has since also gained extensive experience working vintages in wineries around the world, particularly in Australia, New Zealand and California.
Allied to her winemaking teaching duties at Plumpton, Midgley will also take responsibility for all the commercial side of Plumpton Wine Estate, including the wine sales activity. Midgley says she is very excited about joining the team at Plumpton and meeting the combined challenges of winemaking, managing wine sales and instructing students in the winery.
Midgley has many interests outside the world of wine, particularly musical theatre, where her love of singing has allowed her to take lead roles in several amateur dramatic productions. She is also a very keen cyclist. She joins the wine team at Plumpton on September 8, just in time to prepare for this year's vintage.
For more information, see www.plumpton.ac.uk.
Region:
Europe
Job Function:
Winemaking