Richard J. Zwolinski Appointed Europvin USA Regional Sales Manager, Central Division
Posted on August 25, 2014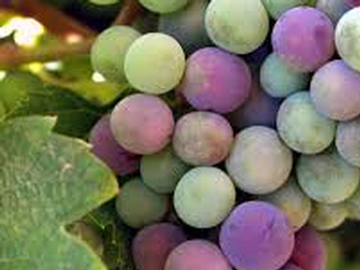 Europvin USA has announced an addition to sales team in the key Midwest territory.
Richard J. Zwolinski has been named regional sales manager, central division for Europvin USA, effective immediately. Covering the states of Illinois, Indiana, Iowa, Michigan, Minnesota, Missouri, North Dakota, Nebraska, South Dakota and Wisconsin, his responsibilities include supplier relations and distributor management throughout the region. Zwolinski was previously the midwest regional sales manager for Donati Family Vineyard as well as Lockwood Vineyards of California and prior to, spent four years at Bedford International, where during his tenure he rose from regional sales manager to vice president of sales, midwest region. Zwolinski is based in the Chicago metropolitan area.
Europvin USA's select portfolio includes the esteemed Compañía Vinicola del Norte de España- C.V.N.E. (Haro, Spain), whose 2004 Imperial Gran Reserva was named "Wine of the Year" by Wine Spectator in 2013; renowned sherry producer Emilio Lustau (Jerez, Spain); pioneering Priorat producers Clos Mogador and Clos Figueras; Domaine de Bonserine owned by E. Guigal in the Northern Rhône; and Grupo Vega Sicilia, the owner of its namesake Vega Sicilia of Ribera Del Duero (celebrating its 150th anniversary this year) the Spanish wineries Bodegas Alion, Bodegas Pintia of Toro, Macán Rioja- a partnership between Benjamin de Rothschild, and Oremus of Tokaji, Hungary.
About Europvin USA
Europvin USA is the United States' import division of Bordeaux-based Europvin, founded in 1978 by Christopher Cannan. Internationally recognized for representing the finest, terroir-driven estate wineries of the world, Europvin is driven by the founding principle to bring the best of European winemaking to the world's wine drinkers. Europvin USA represents some of the world's most esteemed estates in addition to up and coming selections from France, Hungary, Italy and Spain, distributed through a nationwide wholesaler network. For more information visit www.europvin.com.
Region:
The Plains, USA
Job Function:
Sales/Marketing