Pine Ridge Introduces New Assistant Winemaker Michael Conversano
Posted on August 04, 2014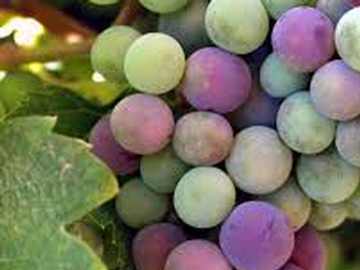 Pine Ridge Vineyards, the acclaimed Napa Valley winery, known for producing appellation-specific wines from the winery's estate vineyards in five renowned appellations, introduced new assistant winemaker Michael Conversano. Beginning this month, Conversano will assist winemaker and general manager Michael Beaulac with vineyard and winery operations. Bringing a strong technical skill set, Conversano comes to Pine Ridge from Bell Wine Cellars in Yountville where he was responsible for daily winemaking operations. He takes over for Jason Ledbetter, who was promoted to winemaker at Double Canyon, Pine Ridge's sister winery based in the Horse Heaven Hills region in Washington State, earlier this year.
"Michael has a true desire to make great wines," said Beaulac. "His strong leadership and technical culinary background will be a huge help to us as we continue with our goal of improving quality and making great wines of distinction."
Conversano began his career as a professional chef before deciding to pursue his passion for wine. To learn more, he worked his first harvest at Domaine Carneros in 1996 and found the experience to be a lot like cooking, which compelled him to explore a career in winemaking. Conversano went on to receive a master's degree in viticulture and enology from the University of California, Davis, and in 2008, after graduation, he and his family moved to Napa to pursue his dream. He held positions at Cakebread and William Hill Winery to hone his skills before being hired as an enologist at V. Sattui, responsible for overseeing their labs. From there, he was hired as the assistant winemaker at Bell Wine Cellars in Yountville, where he was responsible for the daily winemaking operations, overseeing the winery facility and working closely with the vineyard manager and growers.
At Pine Ridge Vineyards, Conversano will work side-by-side with Beaulac, as they continue to build upon recent momentum to elevate and redefine the Napa Cabernet program, creating deftly-blended wines from Napa Valley's five premier appellations to create balanced, food friendly wines that offer a pure expression of the vineyards in which they are grown.
For information regarding Pine Ridge Vineyards, visit www.pineridgevineyards.com.
About Pine Ridge Vineyards
Established in the Stags Leap District of Napa Valley in 1978, Pine Ridge Vineyards produces classically proportioned, expressive wines that are artfully crafted from the winery's estate vineyards across five renowned appellations: Stags Leap District, Rutherford, Oakville, Howell Mountain, and Carneros. Winemaker Michael Beaulac works with his team to craft exceptional wines that are poised and balanced, yet expressive and speak to their place of origin. For more information, visit www.pineridgevineyards.com.
Region:
Napa & Sonoma
Job Function:
Winemaking