Pro Refrigeration, Inc. Announces New Vice President of Sales
Posted on July 29, 2014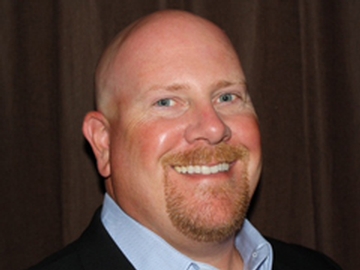 Pro Refrigeration, Inc., a manufacturer of process glycol chiller systems for a variety of markets including the dairy, craft brewery, winery, distillery and food processing industries, announces the newest addition to the Pro Team, Jason Rupp, as vice president of sales. Rupp will assume responsibility for Pro's sales team and will be instrumental in ensuring the company's continued growth and success.
Prior to his joining the company, Rupp worked for a leading commercial refrigeration manufacturer where he served as a regional sales manager, was later promoted to national sales manager, and finally served as the company's vice president of sales. Rupp draws on years of experience in the refrigeration industry where he is now recognized as not only knowledgeable, but a leader who can manage a variety of levels and divisions.
"Pro Refrigeration has experienced great growth and success over the past several years. The appointment of Jason to this new role opens the doors for Pro to show the industry that we are serious about growing our company and becoming the leader in the process chiller system industry," said Jim VanderGiessen, Jr., CEO for Pro Refrigeration, Inc. "Jason demonstrates the integrity and fairness that we strive to provide our customers. I am confident that he will be a major asset to our team."
Pro Refrigeration Inc. supports their growing customer base with two world class manufacturing facilities located in Auburn, WA and the recently added east coast facility in Mocksville, NC. The added capacity has enabled Pro to more than double the production of equipment over that past three years.
Job Function:
Sales/Marketing