King Estate Winemaker, Ben Howe, Appointed VP of Operations
Posted on July 15, 2014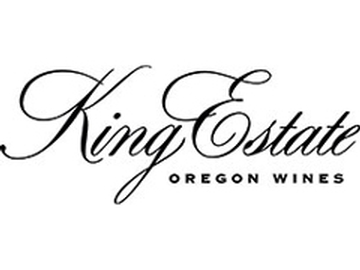 King Estate Winery, the iconic Willamette Valley based Pinot Noir and Pinot Gris producer, has tapped its' current head winemaker, Ben Howe, to fill a new position: vice president of operations. This role will play an integral part in the long-term strategic planning of King Estates' portfolio as well as oversee day-to-day operations. CEO Ed King says, "This operations position will allow Ben to broaden his scope and impact at the winery, while helping us reach our strategic and financial goals."
"Ben's familiarity with the intricate details of operations here at King Estate along with his enthusiasm and knowledge of the wine industry, will allow him to excel in the role. This is a natural development in our growth. The goal is always is to make excellent wine with prices that make sense and Ben understands that thoroughly." continues King.
After graduation from Oregon State University, Howe worked at wineries in California, New Zealand, and India, before returning to Oregon. Hired by King Estate in 2007 to focus on the North by Northwest project, he spent his first harvests based in Walla Walla, Washington to oversee harvest and production. Over the next few years, Howe rose through the ranks of King Estate's winemaking team. When the director of winemaking position opened in January 2013, his experience in working with the full array of the King Estate wine portfolio made him a natural choice for the job. Today, Howe happily accepts this new role and the exciting challenges and opportunities it will present. "I look forward to the challenge of interlacing all King Estate's very different entities of the business to drive us into a focused and even more successful future. There are very few operations in the world that are truly as farm-to-table as the wine business and it requires a specialized role to ensure that farming, wine production, marketing and sales operate in sync with one another to meet the overall vision of the family. I look forward to leveraging the great talent that we have here at King Estate to ensure success in every part of the business."
About King Estate
King Estate, celebrating 24 years of Oregon winemaking in 2014, is located southwest of Eugene, Oregon, at the southern tip of the Willamette Valley. Founded in 1991 by the King family, King Estate is committed to producing wines of exceptional quality using organic & sustainable farming methods, meticulous fruit selection, and impeccable winemaking practices. King Estate focuses on producing world-class Pinot Gris and Pinot Noirs. To this day, King Estate is owned and operated by the King Family.

Region:
Oregon
Job Function:
President/Owner/GM