Mt. Beautiful Wines Names Lisa deBruin California State Sales Manager
Posted on July 15, 2014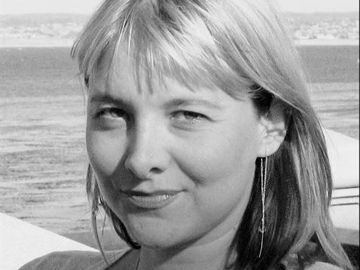 Mt. Beautiful Wines, owned by Teece Family Vineyards in New Zealand, welcomes a new California state sales manager, Lisa deBruin. Effective immediately, deBruin will be a helping expand sales and manage Mt. Beautiful's expansive growth in California. deBruin returns to the supplier world with experience from Hahn Family Wines and Foley Family Wines. Working in sales and marketing, deBruin has focused on sales for the last five years in multiple trade channels including chain, key accounts, broad market and national accounts. deBruin has pioneered social and digital marketing content, executed brand launch events including a launch at the Playboy Mansion and events at the Aspen Food & Wine Classic.
"We are very excited at Mt. Beautiful to have Lisa join our company," says Robert Watkins, CEO of Teece Family Vineyards and Farms. "Given our exponential growth this past year, I look forward to Lisa's help managing our important, expanding relationship with Young's Market in California. Lisa's combination of enthusiasm, account relations and professionalism will serve Mt. Beautiful extremely well in the market place."
About Mt. Beautiful Wines
Scholar Entrepreneur, and New Zealand native David Teece, and his wife Leigh, believe his homeland "produces some of the best products in the world and aficionados everywhere should have a chance to experience them." Mt. Beautiful Wines from North Canterbury reflects their passion for New Zealand. By producing elegant, certified-sustainable, estate-grown wines, David and Leigh have found a way to truly encapsulate in the bottle, the climate and the richness of the land. Mt Beautiful is uncompromising in quality and faithful to the terroir. As pioneers of the North Canterbury region, Mt. Beautiful owners David and Leigh were looking to invest in David's homeland in a way that would allow expression of their passion for farm-to-table food and wine, while energizing the community to which they are so genuinely committed. By creating Mt. Beautiful Wines and adopting certified-sustainable practices, we are able to be dedicated guardians of the land, and good stewards of our heritage.

Regions:
California, USA; New Zealand
Job Function:
Sales/Marketing