Caleb Foster Joins J. Bookwalter as Head Winemaker & GM
Posted on July 09, 2014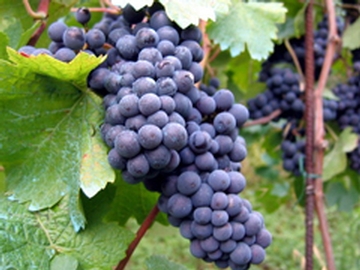 Acclaimed winemaker Caleb Foster has joined J. Bookwalter as head winemaker and general manager for the 30,000-case, Richland-based winery, the company announced today.
"We are thrilled to add someone of Caleb's caliber to our team here at J. Bookwalter," company president John Bookwalter said. "We all know that Washington is a special place to make wine, and Caleb has proven over and over that he understands how to bring out the best in Washington fruit."
Bookwalter said he will continue to take a hands-on role with the company's winemaking efforts, but that the addition of Foster as head winemaker will enable him to spend more time on other business activities within the winery. Foster will start his duties on July 14.
"As our business has grown over the past 16 years, so have the responsibilities to ensure that we continue that growth and success," Bookwalter said. "In addition to the winery, we now have tasting rooms and food service operations in Richland and Woodinville, and some exciting plans for the future that will need my energy and attention. Caleb will enable me to do that."
Foster has been cited as one of the top winemakers in the United States by Wine Advocate, Wine Spectator, Wine Enthusiast, The New York Times and multiple industry publications. In 2013, he was named one of the top 100 Most Influential U.S. Winemakers by Michael Cervin at IntoWine.com.
A graduate of Whitman College in Walla Walla, Foster started his winemaking career in 1991 with Woodward Canyon and spent eight years with the well-known Walla Walla winery, eventually becoming assistant winemaker and director of operations. He spent one vintage at Ste. Michelle Wine Estates before joining Buty.
Relocating to Walla Walla, Foster teamed with his wife Nina Buty for the next 12 years and developed Buty and BEAST, individual brands that became recognized as two of Washington's most prestigious ultra-premium brands.
Buty was named Winery of the Year in 2012 by Wine & Spirits magazine and Winery of the Year in 2011 by both Seattle and Food & Wine magazines. Additionally, Foster was nominated in 2011 as Winemaker of the Year by Sunset magazine.
After moving on from Buty Winery, Foster consulted with Delicato Family Vineyards and in 2013 served as consulting winemaker for Double Canyon Vineyards in Washington's Horse Heaven Hills.
"Joining the team here at J. Bookwalter was a whole-hearted yes," Foster said. "John is a recognized leader in Washington's wine industry and his work has always had my attention. It will be a privilege to produce J. Bookwalter wines, but also to help care for and improve the great vineyards that John and his father planted."
This is not the first time that Foster has worked with J. Bookwalter. In 2000, Foster started his winery at the J. Bookwalter winery in Richland. Over the past 10 years, both Buty and J. Bookwalter worked with Zelma Long, an internationally renowned winemaking consultant.
J. Bookwalter is one of Washington's oldest wineries, with roots stretching back to 1976 when John's father Jerry moved to Richland to manage vineyards, including the famed Conner-Lee Vineyard which remains the largest source of grapes for J. Bookwalter wines.
In 1997, John Bookwalter joined the family business after a 10-year sales and marketing career with E&J Gallo, Winterbrook Beverage Group and Coors Brewing Co and over the next 16 years made sweeping changes to improve the brand.
He hired world-renowned consulting winemakers Zelma Long and Claude Gros to support the company's winemaking efforts, introduced a sleek new brand identity and award-winning packaging , expanded and upgraded the winery's existing tasting room in Richland to include a full-service restaurant and opened an attractive, modern tasting studio in Woodinville.
Today, J. Bookwalter is one of Washington's most recognized boutique wine brands, with multiple awards and honors from Wine Spectator, Wine Enthusiast and the Wine Advocate as well as distribution and sales throughout the United States.
About J. Bookwalter
J. Bookwalter specializes in producing some of Washington's finest wines through meticulous winemaking and exceptional vineyard sources. The winery's tasting room in Richland includes a full-service restaurant, Fiction, and was named one of the best tasting rooms in the United States by Sunset magazine. J. Bookwalter also has a modern tasting studio in Woodinville.
For information about J. Bookwalter Winery, see www.bookwalterwines.com.

Region:
Northwest, USA
Job Function:
Winemaking, President/Owner/GM