Quintessential Welcomes Kim Braddock as Florida State Sales Manager
Posted on July 02, 2014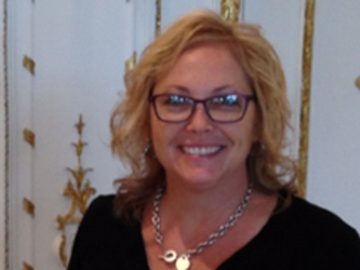 In Florida, Kim Braddock has joined Quintessential as sales manager for the state. Also reporting to B.J. Valencia, Braddock will oversee all sales and promotional activities for Quintessential's roster, working closely with the management and salesforce of Republic National Distributing Company (Quintessential's exclusive distributor in Florida) to help drive sales.
Braddock comes to Quintessential from Republic where, for the past eight years, she was an on-premise sales representative for the Fine Wine Division in Jacksonville. She also worked 14 years as wine department director and restaurant manager for a well-known combination restaurant and wine retail shop in New Smyrna Beach.
Braddock was born and raised in the Albany, New York area, and has lived in Florida for more than 20 years. She has a bachelor's degree in organizational Management from Warner Southern College in Lake Wales, FL. She lives in the Jacksonville area.

Region:
Southeast, USA
Job Function:
Sales/Marketing