Ryan Gaudin Joins Synergy Fine Wines as General Manager
Posted on June 18, 2014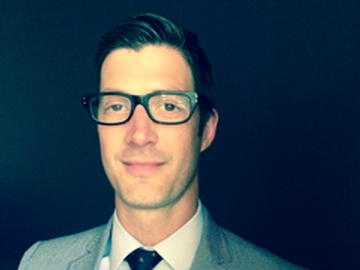 Synergy Fine Wines, a premier wine and spirits distribution company based in Denver, Colorado announced the addition of Ryan Gaudin as general manager. For this newly created position, Gaudin will develop and oversee the management team with his proven leadership and supervisory experience in the wine and spirits industry.
"We are excited to accelerate the company to a new level with the help of Ryan's experience and expertise," says Scott Lauck, president of Synergy Fine Wines. "Ryan has excelled in managing highly successful sales teams for a number of years."
Gaudin has been an active member of the wine and spirits industry for over 15 years, most recently serving as sales manager for Wirtz Beverage of Chicago. Prior to joining Wirtz, Gaudin was sales manager for Tenzing Wine & Spirits. He worked with Lauck previously as a sales representative for Synergy, and has also served as proprietor and wine director for several fine dining restaurants in the Denver area.
"My family and I consider Colorado our home and we are ecstatic about returning," says Gaudin. "Synergy is where I started my sales and distribution career, and I'm excited to rejoin the team and
continue to build upon its success."
About Synergy Fine Wines
Founded by Scott Lauck in 2001, Synergy's cornerstone has been an exemplary wine portfolio since the beginning. All portfolio additions acquired by the company are selected by Lauck and are based on quality over quantity. Synergy Fine Wines is headquartered in Denver, Colorado with distribution in Colorado, New Mexico, Arizona and Nebraska.
Region:
USA
Job Function:
President/Owner/GM