Long Island Merlot Alliance Hires Research Fellow
Posted on June 13, 2014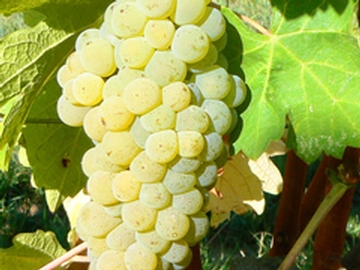 The Long Island Merlot Alliance (LIMA) announced the appointment of Robin Epperson-McCarthy as research fellow.
In her role, McCarthy will work closely with the members to advance their mission to conduct research that will be instrumental in the advancement of the Long Island appellation and to ultimately benefit the region as a whole.
Among the several research projects scheduled for 2014, McCarthy will also be hosting a series of group tastings featuring merlot and merlot based blend wines from Long Island, California, Bordeaux, and beyond to further qualify the characters that are unique to Long Island merlot. In addition, she will be building a historical record for the past twenty years in order for vineyard managers to better recognize trends influencing the growing conditions in the region.
Robin Epperson-McCarthy is a wine consultant and certified sommelier. Her most recent position is as senior sommelier and director of education at Roanoke Vineyards in Riverhead, New York.
For more than 10 years, McCarthy has traveled the world honing her skills in various aspects of the wine industry such as; lab director, cellar hand, harvest assistant, tasting room manager and assistant winemaker. She has worked alongside many notable winemakers in New Zealand, Australia, California and Long Island.
"We are excited to have Robin on board to lead the research initiatives of the alliance," said Roman Roth, president of LIMA and partner/winemaker, Wölffer Estate Vineyard. "Her experience and commitment to the Long Island appellation makes her an ideal candidate to quantify and analyze the data that is imperative for the wineries of Long Island to continue to advance as one of the top growing regions of merlot in the world.
About the Long Island Merlot Alliance
The Long Island Merlot Alliance (LIMA) is a trade organization which strives to educate media and consumers as to the quality of merlot and merlot based blends produced in Long Island, N.Y. Participating wineries include; Sherwood House Vineyards, Clovis Point, T'Jara Vineyards, McCall Wines, Lieb Cellars, Raphael, and Wolffer Estate Vineyard.
Merliance wine is a blend of 100 percent merlot from each LIMA-member winery, whose wineries hail from The Hamptons and The North Fork of Long Island American Viticultural Areas (AVAs). The sale of Merliance wine funds the activities of the Alliance, from research initiatives to events.
Region:
Northeast, USA