Wendy Lavoie Selected To Lead The Hess Collection Southeast Sales Division
Posted on June 10, 2014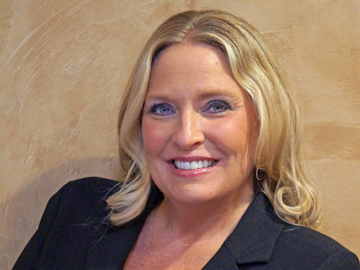 Wendy Lavoie has been chosen to lead the newly formed Southeast Sales Division for The Hess Collection winery, covering key states including Florida and Georgia. There are 13 states and the District of Columbia in the southeast division territory.
Lavoie has been with The Hess Collection since 2006, most recently as the Florida/Caribbean regional sales manager. In 2013 she was selected as the winery's Sales Manager of the Year.
Previously, she held a series of increasingly responsible assignments for Premier Beverage Company in Florida, earning Sales Consultant of the Year status and traveling in wine regions throughout the world as the winner of incentive driven sales drives from various supplier companies.
Included in the new southeast division will be two field sales managers, now being recruited. One FSM will be based in Atlanta and take responsibility for the Carolinas, Georgia, Mississippi, Tennessee and Alabama. The other FSM, working from Florida, will focus on the state, one of the winery's largest markets. John Amoroso, a regional sales manager based in Washington D.C. will join her team and have responsibility for Ohio, Kentucky, Virginia, West Virginia, Maryland, Delaware and Washington D.C.
For more than a decade Lavoie has been a key figure with the Naples Winter Wine Festival, helping to raise over $100,000,000 for local children's charities since 2000. Each year she leads wine service volunteers and helps top sommeliers from around the world organize and provide wine service for Festival patrons, who attend and bid on noteworthy auction items.
"Wendy has been a key figure in our success in Florida and the Caribbean, and a ready mentor and partner for others within the organization," said Timothy Persson, CEO of The Hess Collection. "This new opportunity will allow us to take full advantage of her talents and proven ability to get results."
The new Southeast Division will serve Alabama, Florida, Georgia, Mississippi, Tennessee, North and South Carolina.

Regions:
Alabama; Florida; Georgia; Mississippi; North Carolina; South Carolina; Tennessee
Job Function:
Sales/Marketing