Ryan Jones Selected To Lead The Hess Collection Central Sales Division
Posted on June 10, 2014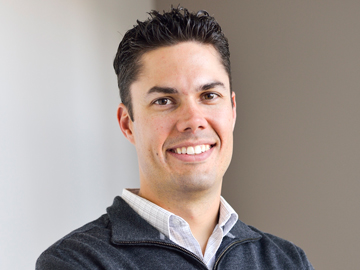 Ryan Jones has been chosen to lead the newly formed Central Sales Division for The Hess Collection winery, covering key states including Colorado, Texas and Illinois. As division sales manager, he will report to Brian Batridge, vice president, national field sales. There are 19 states in the central division territory.
Jones, who will be based in Colorado, had been serving as southwest regional sales manager for The Hess Collection, joining the winery two years ago after a decade in key positions with Beverage Distributors Company and Mountain Wine Distributing (now part of BDC) in Colorado. He served as the business manager for the Meritage Fine Wine Division, heading up The Hess Collection brand. As part of the senior management team he helped direct a team of more than 50 sales specialists. Earlier, he began his career with Gallo in the San Francisco Bay area, earning Sales Representative of the Year recognition.
Included in the new central division will be Jeanne Jesse, Chicago-based regional sales manager, covering the North Central region, and Maureen Lara-Fournier, an RSM based in Houston. A new field sales manager position is now being recruited and will be based in Colorado.
Jones achieved accredited status as a certified specialist of wine from the Society of Wine Educators in 2004, and holds a Bachelor of Science degree from the University of Colorado at Boulder. He was awarded the Master's of Business Administration from Regis University in Denver.
"Over the past two years Ryan has consistently demonstrated a level of commitment and success that has gained the respect of our distributor partners, helping move our business forward," said Batridge. "We look forward to his continued contributions in this new and exciting role."
The new Central Division will serve Arkansas, Arizona, Colorado, Illinois, Indiana, Iowa, Kansas, Louisiana, Michigan, Minnesota, Missouri, Nebraska, New Mexico, North and South Dakota, Oklahoma, Texas, Utah and Wisconsin.

Regions:
Arkansas; Iowa; Kansas; Louisiana; Missouri; Nebraska; North Dakota; Oklahoma; South Dakota; Texas; Illinois; Indiana; Michigan; Minnesota; Wisconsin; Arizona; Colorado; New Mexico; Utah
Job Function:
Sales/Marketing