Mark Fine Appointed as Eastern Division Sales Manager of Vine Connections
Posted on June 09, 2014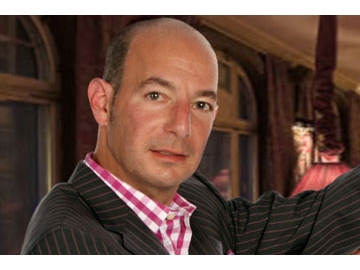 Vine Connections, the exclusive U.S. importer and representative of a dynamic portfolio of fine Argentine and Chilean wine and Japanese ginjo sake, announced the appointment of Mark Fine as its new eastern division sales manager.
In this newly created leadership position, Fine will spearhead the sales efforts for the East Coast, from Maine to Florida, as well as West Virginia, Tennessee, and Alabama. Based in Atlanta, Fine will oversee the East Coast regional sales team and work to implement East Coast sales strategies ensuring maximum performance and accountability with distributors and key accounts.
"We've seen a lot of growth and opportunity on the East Coast and have been searching for the best candidate to lead our efforts", says Ed Lehrman, co-owner of Vine Connections. "Fine excels in building brands and energizing team members, all while exceeding expectations. We're honored to have him join our close-knit Vine Connections family."
Fine will also report to and work closely with the new, yet to be appointed, national sales manager, a leadership position that will be based at Vine Connections' headquarters in Sausalito, California.
Mark Fine is a seasoned veteran of sales and marketing with a dynamic and diverse resume. He has many years of experience in the wine industry, including Southern Wine & Spirits, St. Supery Vineyards and Winery, Firesteed Cellars, and, most recently, Gerard Bertrand Wines. Fine holds his Advanced Sommelier certification, as well as degrees in Marketing and Communications. He is also a three-time Ironman finisher and has run over 100 marathons.
About Vine Connections
Founded in 1999 by Ed Lehrman and Nick Ramkowsky, Vine Connections pioneered the first nationally imported portfolio of artisan wines from Argentina and soon after introduced the US to a premium selection of Japanese ginjo sake. The company represents the largest portfolio of boutique Argentine and Chilean wineries in the United States with over 100 wines and 31 brands produced by some of South America's most highly regarded winemakers and viticulturists. Vine Connections also represents 16 of Japan's finest ginjo sake breweries that produce some of the world's best artisan chilled sake. Vine Connections is headquartered in Sausalito, California.

Regions:
Southeast, USA; Northeast, USA
Job Function:
Sales/Marketing