Erica Waliser Joins Charles Smith Wines Team in New Hospitality Director Role
Posted on June 06, 2014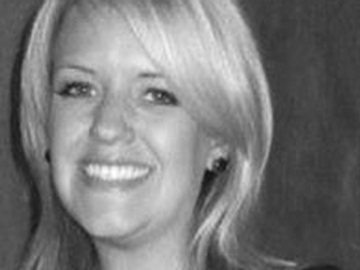 Charles Smith announced that Erica Waliser will join the company as hospitality director, a new role that will focus on providing world-class customer service and wine education on both local and global platforms. In coordination with the marketing and public relations teams, Waliser will be responsible for tasting room management, national and local event programming, wine club organization and direct-to-consumer sales for the entire company.
Born in the Walla Walla Valley, Waliser is no stranger to the wine industry. Her father, Kent Waliser, is a highly respected member of the grower community as the director of vineyard operations at Sagemoor Vineyards in Pasco, WA. After receiving her degree in communications and psychology from the University of Washington, Waliser followed the family trade and started at the Washington State Wine Commission in 2009 as communications manager, which is where she first met Charles Smith and the family of brands. "When it comes to Washington wine, Erica is one of the most impressive people I've met. She has hosted everyone around our state, from key wine writers to top sommeliers and can recognize the absolute best in hospitality. I'm glad she's up for the challenge. We'll have a lot fun and accomplish great things together," says Smith.
Waliser, based in Seattle, will be an ambassador for the Charles Smith Wines brand in many capacities and locations. Waliser adds, "In bringing my passion for the Washington wine industry to this role at Charles Smith Wines, I hope to create a guest experience as memorable as our brand."
About Charles Smith
Charles Smith, owner and winemaker of K Vintners, Charles Smith Wines, ViNO, Secco Italian Bubbles, and one-half of Charles & Charles, is based in Walla Walla, Wash., has earned global acclaim including "Winemaker of the Year" by Food & Wine magazine (in 2009) and by Seattle magazine (in 2010). Charles Smith has received a total of 61 scores of 95 points and above, and 283 scores of 90 points above, from the leading wine publications (Wine Advocate, Wine Spectator, Wine Enthusiast, Wine & Spirits). Charles Smith Wines are sold in all 50 states and 18 countries worldwide.
Region:
Northwest, USA
Job Function:
Direct to Consumer