Gretchen Boock to Expand GM Responsibilities at Dobbes Family Estate
Posted on June 04, 2014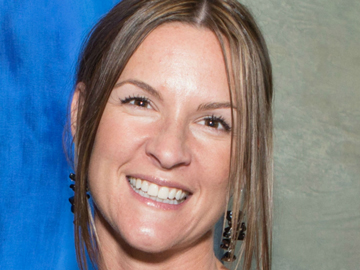 Bacchus Capital Management announced new leadership at portfolio wineries Wine by Joe / Dobbes Family Estate and Panther Creek Cellars, both located in Oregon. Gretchen Boock, currently general manager of Wine by Joe / Dobbes Family Estate, will be assuming the responsibilities of wholesale sales as well as all business operations and planning functions. Quinton Jay, currently managing director of Panther Creek Cellars, will become president of Panther Creek Cellars, responsible for all business operations of the winery including the further development and implementation of the company's sales and marketing plans.

"Gretchen was my first employee and has been my right hand ever since," stated Joe Dobbes, founder, winemaker and president of Wine by Joe / Dobbes Family Estate." She is ready for this opportunity and will lead us well into our next chapter. Her expanded role supplements her current management oversight of finance as well as HR and direct to consumer efforts. With Bacchus' backing, we continue to build our momentum."

"For both Gretchen and Quinton, these opportunities are natural evolutions of their current roles and responsibilities," commented Sam Bronfman, co-founder and managing partner of Bacchus. "We look forward to much success with them at their respective helms."
About Bacchus Capital Management
Bacchus Capital Management is an investment firm providing strategic capital and making equity investments in United States wineries and wine businesses.
Current Bacchus portfolio companies are: DeLille Cellars, the renowned Washington state winery co-founded by acclaimed winemaker Chris Upchurch; Madrigal Family Winery, a recognized Napa Valley winery located on Highway 29; Maritime Wine Trading Collective, a leading boutique wine import, production, and distribution company; Panther Creek Cellars, a historic Oregon winery founded by Ken Wright; Sbragia Family Vineyards, the Dry Creek Valley winery founded by world-class winemaker Ed Sbragia; Wine by Joe / Dobbes Family Estate, one of the largest wine producers in Oregon.
Prior Bacchus Portfolio Companies are Andretti Winery, a well-known Napa winery founded by Mario Andretti, Cameron Hughes Wine, one of America's fastest growing wine businesses and Qupé, a leading Central Coast winery.
For more information, visit www.bacchuswinefund.com
About Panther Creek Cellars
Located in the heart of the Willamette Valley, Panther Creek Cellars has been producing signature Pinot Noir, Pinot Gris and Chardonnay wines since 1986. Founded by the renowned winemaker Ken Wright, Panther Creek has been recognized for its signature blends as well as single vineyard designate wines. The winery has been credited by Robert Parker as "producing some of Oregon's most concentrated and age worthy wines." From 2013 onward, the Panther Creek wines have been made by the highly acclaimed Tony Rynders. For more information, visit www.panthercreekcellars.com
About Wine by Joe / Dobbes Family Estate
Joe Dobbes, an Oregon native, has built a thriving business by combining knowledge gained through invaluable apprenticeships in France and Germany and the experience of nearly 30 years of winemaking. In 2001, Dobbes launched Wine by Joe, a multi-tiered business based in Dundee, Oregon. Recognized for the elegance and craft of his wines, Dobbes is now one of the largest producers in Oregon with 214 acres of estate vineyards. While an industry leader in custom winemaking and bulk wine production, Dobbes' focus is on crafting traditional Burgundian style wine under his three different brands: Dobbes Family Estate, the luxury Pinot Noir label; Wine by Joe, a value-priced Oregon appellation label, and Jovino, an offering available on-premise. For more information, visit: www.joedobbeswines.com

Region:
Northwest, USA
Job Function:
President/Owner/GM