In Memoriam: Carol Hastings
Posted on May 30, 2014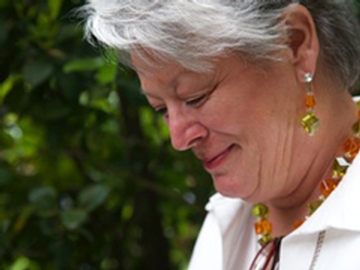 It is with deep sorrow that we announce the passing of our long-time friend and colleague, Carol Hastings. A native of Cleveland, Ohio Carol had been a partner in Chambers and Chambers since 1984 and was currently Import Director until her unexpected but peaceful passing in her Woodside home on May 10.
Though Carol was incredibly worldly and loved to travel, she was most at home in her garden, where she kept bees and a small flock of chickens. Friends coveted her jars of dark amber honey, tomato plants started from her private heirloom seed collection, and fresh pastel-colored eggs which she gave away freely. Carol's warmth, enthusiasm, and seemingly limitless determination and work ethic was infectious and admired by all who knew her. Her passion for life was beyond what mere words can describe and will remain in the countless memories of the numerous lives she touched. She is survived by her husband, Michael Michaud, son James, and many family and friends.
Memorial contributions may be made to the Marine Mammal Center (marinemammalcenter.org) or the charity of your choice.