Wente Family Estates Hires Tyson Overton as New Senior Vice President of Global Sales
Posted on May 21, 2014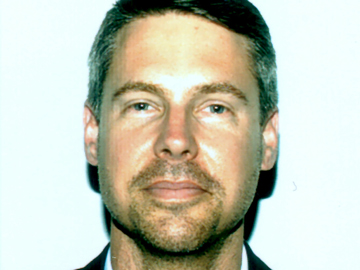 Wente Family Estates, the oldest continuously-operated family-owned winery in America, announced the hiring of Tyson Overton as senior vice president of global sales. In this role, Overton will be responsible for leading the company's U.S. and Export businesses, developing the sales teams and providing enhanced support for retail and restaurant customers.
"We believe Tyson will be the perfect addition to our executive team and will support our goal to grow both distribution and awareness of our wine portfolio in the U.S. and abroad," said Carolyn Wente, fourth generation winegrower and chief executive officer of Wente Family Estates. "With his prior experience in the U.S. wine business and his most recent role in global business management, Tyson will bring new insights and support to our sales strategy and management of the Wente Family Estate portfolio. We're really excited to have him join our team."
Overton is returning to the wine industry, having previously spent 10 years in various sales and marketing roles within the E&J Gallo network. Prior to joining Wente Family Estates, he led the international business for 5.11 Tactical, a private company specializing in tactical and military gear with sales in 100+ countries and operations in Europe, Middle East, Asia, Australia and Latin America. His other professional experiences include marketing at United Healthcare and work in the government sector with the Republic of Costa Rica.
"I'm thrilled to be joining the Wente family and oversee the global sales division," said Overton. "For five generations the Wente family has been leaders in the world of wine, and they continue their global vision of wine quality and integrity today. I'm excited to be a part of such a reputable and well-loved brand and look forward to seeing the company achieve new heights."
Overton will direct a team of 17 people at Wente Family Estates and serve as a member of the company's executive leadership team.
Overton received his Bachelor of Arts degree in international relations and political science at the University of Wisconsin, Madison and went on to get his International MBA at the University of Chicago Graduate School of Business. He also studied Chinese at the Beijing Language and Culture University.
About Wente Family Estates

Founded in 1883, Wente Family Estates is the oldest continuously-operated family-owned winery in the country, now owned and managed by the fourth and fifth generations of the Wente family. The winery draws from nearly 3,000 acres of Estate vineyards in the Livermore Valley, San Francisco Bay and Arroyo Seco, Monterey appellations to create an outstanding portfolio of fine wines. Wente Vineyards is distributed in all 50 states and in over 70 countries worldwide. In 2010, Wente Vineyards was among the first wineries to receive the Certified California Sustainable Winegrowing designation, and one of the only wineries to certify every aspect of its business. In 2011, Wente Family Estates was named American Winery of the Year by Wine Enthusiast and a top 30 wine company by Wine Business Monthly. The year 2012 marked the 100th anniversary of the Wente family bringing Chardonnay cuttings to California. Today the Wente clone of Chardonnay is the most widely planted in California. This year, the winery celebrates its 130th vintage.
Located just east of San Francisco in the historic Livermore Valley, Wente Vineyards is recognized as one of California's premier wine country destinations. The property features wine tasting, world-class concerts, award-winning fine dining and championship golf. For more information, visit www.wentevineyards.com.
Region:
California, USA