Long Island Merlot Alliance Appoints New Executive Director to Lead Reorganization and Expansion Plans
Posted on May 20, 2014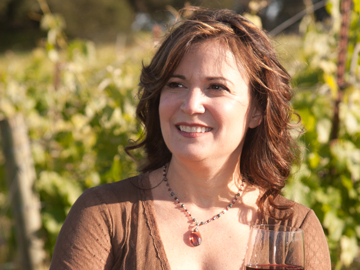 The Long Island Merlot Alliance (LIMA) announced the appointment of Deborah Brenner to the position of executive director.
In her role, Brenner will work closely with the members to advance their mission to promote the full potential of the Long Island appellation in producing superior quality, age-worthy, balanced, classic merlot and merlot-based blends to consumers and media worldwide.
Brenner's has already started executing the expansion plan which includes redefining the mission and vision of the Alliance, the hiring of a Research Fellow and the launch of the new "Merliance Wine Trail." In addition, she will oversee the production of the aptly named Merliance wine; the only cooperative wine made on Long Island.
Deborah Brenner became inspired to join the world of winemaking while conducting interviews for her acclaimed book, Women of the Vine, Inside the World of Women Who Make, Taste and Enjoy Wine. The year the book was published, Wine Spectator Magazine selected it as a critical read in the Top 100 December issue.
For over nine years, Brenner has conducted her wine consulting business from Rockland County, N.Y specializing in marketing, public relations and business development. She is a member of Senator Gillibrand's New York Agriculture Working Group and Women of the Vine is proud to be the first and only wine partner of Farm Aid, founded by Willie Nelson, Neil Young and John Mellencamp.
From 2007 to 2012, she founded the first cooperative wine brand with six women winemakers of Napa, Sonoma and Paso Robles. In this role, Brenner was responsible for all wine sales, marketing and managing distribution channels in 23 States.
"We are excited to have Deborah on board to facilitate the growth of our alliance," said Roman Roth, president of LIMA and partner/winemaker, Wölffer Estate Vineyard. "Her enthusiasm and expertise will be instrumental in maintaining this cooperative effort. It is imperative for the wineries of Long Island to collaborate in order to achieve our quality goals and ultimately benefit the region as a whole."
About the Long Island Merlot Alliance
The Long Island Merlot Alliance (LIMA) is a trade organization which strives to educate media and consumers as to the quality of merlot and merlot based blends produced in Long Island, N.Y. Participating wineries include; Sherwood House Vineyards, Clovis Point, T'Jara Vineyards, McCall Wines, Lieb Cellars, Raphael, and Wolffer Estate Vineyard.
Merliance wine is a blend of 100 percent merlot from each LIMA-member winery, whose wineries hail from The Hamptons and The North Fork of Long Island American Viticultural Areas (AVAs). The sale of Merliance wine funds the activities of the Alliance, from research initiatives to events.
Region:
Northeast, USA
Job Function:
President/Owner/GM