Terravant Wine Company Expands Sales Team
Posted on May 20, 2014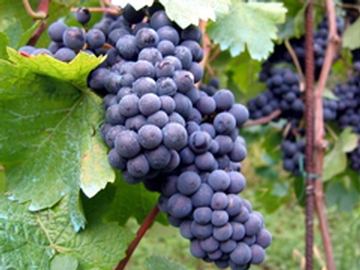 Terravant Wine Company, located in California's Central Coast wine region, announced the hiring of Deborah Bowles as a sales representative dedicated to the winery's private label business. Based in Dallas, Bowles will act as director of national accounts for the Southeast region, and will cover New Mexico, Colorado, Texas, Oklahoma, Kansas, Arkansas, Louisiana, Mississippi, Alabama, Georgia, Tennessee, South Carolina and Florida. She will also work closely with distributor sales reps at Glazer's and Opici.
"I'm thrilled to welcome Deborah to the sales team at Terravant," says Eric Guerra, senior vice president of marketing and sales at Terravant Wine Company. "We've seen a lot of growth and success in the private label business and I am confident that her knowledge of the wine industry will help our team continue to reach and exceed our sales goals. Her relationship with Glazer's will prove invaluable as she helps us grow in the southeast region."
Bowles is a wine industry veteran and comes to Terravant with extensive distributor experience. Previously, she worked for Precept Wine in Dallas as divisional vice president where she managed more than 20 wine distributors in nine states across the Midwest, with more than $4.5 million in annual sales. Prior to that, she spent 10 years with Glazer's, most recently as regional sales director in Dallas and Austin. While at Glazer's, Bowles created new accountability and tracking systems for the management team and sales force, and increased case sales volumes for 12 vendors during difficult economic conditions. Before joining the wine industry, Bowles had a successful career in marketing in Dallas. She holds an MBA from the University of Dallas and a bachelor's degree in public relations from Southern Methodist University.
As a member of the Terravant Wine Company sales team, Bowles joins Mike Pecoraro and Kevin Olmstead. Together they will help increase the company's private label business across the country.
About Terravant Wine Company
Based in California's Central Coast region, Terravant Wine Company is the country's only dedicated, full-service, private label wine company producer for grocery stores, bars, restaurants and corporate clients. Terravant is different because private labels are their only business, not a side business. The Terravant team works with clients to grow the grapes, make the wine, design the label and help promote the brand post launch. It's truly vineyard to bottle and beyond. Additionally, Terravant offers a complete portfolio of California and Italian imports, has the ability to create small or large lot volumes, and offers quick-to-market timing (2-3 months). For more information, visit www.terravant.com.
Regions:
Southwest, USA; Southeast, USA
Job Function:
Sales/Marketing