Shannon Ridge Family of Wines Hires Jason Welch as Winemaker
Posted on May 06, 2014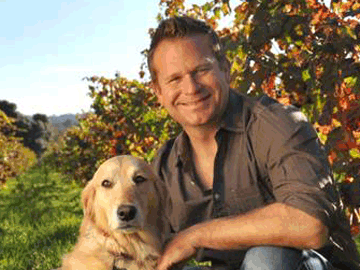 Shannon Ridge Family of Wines announces the appointment of Jason Welch as winemaker, effective immediately. Welch will report directly to Mike Wood, director of winemaking and production for Shannon Ridge Family of Wines.
Welch developed a keen interest in wine production while in grade school. He would go to St. Helena with his mother, who was a sales rep for a large wine company. "While she was in meetings I was able to prowl around the wineries," recalls Welch. "I loved the mysterious smells and sounds coming from the cellar, and right then I decided that one day I would work in a winery."
From the Carmel Valley to Sonoma County, the Napa Valley, and Mendocino, Welch's background includes wine production jobs in a wide range of wine-growing regions, each with a distinct micro-climate, and has learned from some of the best winemakers in the industry, like Rich Tanguay of Heller Estate, Ridge Watson of Jullian Vineyards and Brian Mox of Lewis Cellars fame. To further his education, Welch enrolled in the U.C. Davis Viticulture and Enology extension program and earned his certificate in winemaking in 2007.
Chris Baker, COO of Shannon Ridge Family of Wines, did a little research before committing. "We hired Jason on a temporary basis to test his winemaking skills," said Baker. "As it turned out, he makes fantastic wines, and he's also a perfect fit for our company."
Welch is thrilled with the opportunity. "I get to work with some of the best fruit in the industry from Clay and Margarita Shannon's vineyards, and to continue to grow the outstanding reputation of Shannon Ridge Family of Wines."
About Shannon Ridge Family of Wines
The Shannon family is committed to preserving their land, not only for the great vineyard sites but also for the bear, elk, mountain lions, eagles and other creatures which live there. Of their approximately 1,850 acres, only about 35 percent have been converted to vineyards. The balance of the land has been preserved for the wildlife which wanders through the property from the expansive wilderness areas adjoining the ranches. The vineyards were carefully planned out, leaving corridors open to migrating animals and protecting sensitive nesting areas. www.shannonridge.com

Region:
Other North Coast
Job Function:
Winemaking