Bonterra Winemaker Robert Blue Honored with Lifetime Achievement Award
Posted on May 02, 2014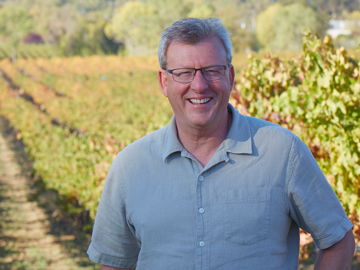 Bonterra winemaker Robert Blue received a Lifetime Achievement Award at the Drinks Business Green Awards 2014, held April 29 in London at the Ivy. The award recognizes Blue for his 25-year commitment to the highest standards of organic viticulture.
"It is such an honor to receive this award, which recognizes what has been a long-term vision for Bonterra," says Blue. "We've believed since we first started farming organically back in 1987 that organic grapes make better wine and we've faithfully followed that path ever since."
In addition, Bonterra received a Special Commendation in the Amorim Sustainability Award for Wine category. "We so appreciate this acknowledgment," says Blue. "Besides the enjoyment of making great wine, we feel proud that we are great stewards of the pristine natural environment of our Mendocino home—the air, water and soil that make our wines possible."
About Bonterra
The leading organically farmed wine brand in the US and a green pioneer for more than two decades, Bonterra offers pure, flavorful wines that are perfectly in tune with nature. Bonterra wines are a celebration of nature's farm-fresh flavors, coaxed from the earth by integrated, organic farming practices and meticulous winemaking. Long before organic produce filled the shelves of neighborhood groceries, the dedicated team at Bonterra was committed to Biodynamic® and organic farming because they passionately believed that organic grapes make better wine.
Region:
Other North Coast
Job Function:
Winemaking