Union Wine Company Hires New Sales Manager Lisa Taaffe
Posted on April 22, 2014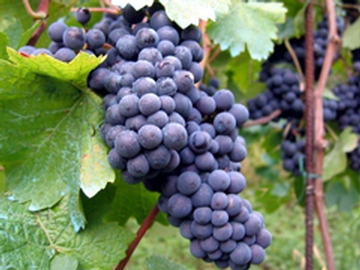 Union Wine Company announced two new additions to the winery's growing roster. JP Caldcleugh will head up production as Union's winemaker, and Lisa Taaffe will join the company's sales team as Midwest sales manager.
"We take great pride in carefully selecting the best talents to join our tight-knit operation, and JP and Lisa are both great fits for our growing Union team," said Ryan Harms, Union Wine Co.'s founder and owner. "Not only do they each bring extensive experience in their areas, but they also both embrace our 'pinkies down' philosophy. I'm confident and optimistic about the future success of Union Wine Company with JP and Lisa onboard," Harms added.
Lisa Taaffe joins the Union team as an accomplished wine sales professional, based in Chicago. Most recently, Taaffe was the Midwest regional sales manager for Domaine Serene Winery, representing ultra-premium Oregon wines within an eight state territory. Throughout her career, she has assembled a solid network of on- and off-premise relationships throughout the mid-West and is credited with helping to establish and build many successful wine brands.
"When I first met Ryan and the rest of the Union crew, I knew I had met a team that was as passionate about Oregon wine as me," Taaffe commented. "Now I have the perfect job; selling Union wines and educating people about how great wine can be affordable and why Oregon is one of the best wine growing regions in the world."
Taaffe also holds a Level One Certificate with the Court of Master Sommeliers and is an active member of Women for WineSense, a board member of Ascension School and a graduate of Loyola University Chicago.
About Union Wine Company
Founded in 2005, Union Wine Company embraces the artistry of making great wine, minus all the fuss. Union cares more about what goes into the glass than what kind of glass it is. Not willing to sacrifice taste or value, Union's founder and owner Ryan Harms challenges his team to balance tradition with the latest technology, crafting exceptional Oregon wines at extraordinary prices. Union's three wine series, Underwood, Kings Ridge and Alchemist, all capture the spirit of Oregon in a way you can put on your table every day. Union Wine Co. wines are distributed in more than 40 national markets and four export markets. For more information on Union Wine Co. and where to find it, visit www.unionwinecompany.com or call 971-322-4791.

Region:
Oregon
Job Function:
Sales/Marketing