Union Wine Company Welcomes New Winemaker JP Caldcleugh
Posted on April 22, 2014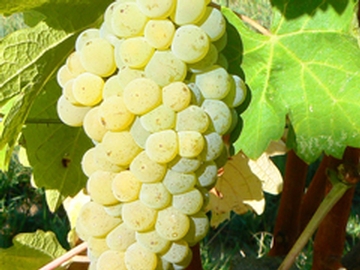 Union Wine Company announced two new additions to the winery's growing roster. JP Caldcleugh will head up production as Union's winemaker, and Lisa Taaffe will join the company's sales team as Midwest sales manager.
"We take great pride in carefully selecting the best talents to join our tight-knit operation, and JP and Lisa are both great fits for our growing Union team," said Ryan Harms, Union Wine Co.'s founder and owner. "Not only do they each bring extensive experience in their areas, but they also both embrace our 'pinkies down' philosophy. I'm confident and optimistic about the future success of Union Wine Company with JP and Lisa onboard," Harms added.
With more than 12 years of experience in the wine industry, JP Caldcleugh began his career at Zaca Mesa in the Santa Ynez Valley under winemaker Caly Brock. He then went on to complete his master's degree in Enology from the University of Adelaide in Australia. In 2009, Caldcleugh moved to New Zealand to work for the Spy Valley Winery and later accepted a position as the harvest winemaker at Estancia Winery in Monterey, Calif. Caldcleugh's love for Pinot Noir and desire to start handcrafting wines lead him to the small, esoteric Big Basin Vineyards in the Santa Cruz Mountains in 2013, where he spent the last year as associate winemaker before moving to Oregon to join Union.
"Union Wine Company is an incredible winery that has successfully combined craft winemaking with small-scale manufacturing," said Caldcleugh. "I look forward to being a part of their innovative team and contributing to the production of quality Oregon wines for the world to enjoy."
About Union Wine Company
Founded in 2005, Union Wine Company embraces the artistry of making great wine, minus all the fuss. Union cares more about what goes into the glass than what kind of glass it is. Not willing to sacrifice taste or value, Union's founder and owner Ryan Harms challenges his team to balance tradition with the latest technology, crafting exceptional Oregon wines at extraordinary prices. Union's three wine series, Underwood, Kings Ridge and Alchemist, all capture the spirit of Oregon in a way you can put on your table every day. Union Wine Co. wines are distributed in more than 40 national markets and four export markets. For more information on Union Wine Co. and where to find it, visit www.unionwinecompany.com or call 971.322.4791.

Region:
Oregon
Job Function:
Winemaking