Mark Dunlea Joins Trinchero Family Estates' Marketing Team
Posted on April 15, 2014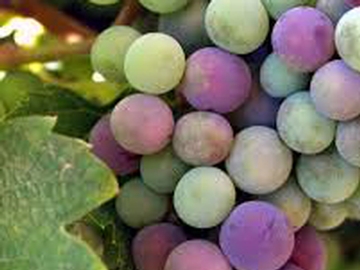 Trinchero Family Estates (TFE), the Napa Valley-based, leading family-owned wine company known for its distinct brands such as Ménage à Trois, Sutter Home, Trinchero Napa Valle, Folie à Deux, Napa Cellars, and Joel Gott Wines, announced that Mark Dunlea has joined the organization as director of marketing.
As an accomplished wine professional, Dunlea brings his experience and extensive branding background to lead the marketing efforts for key brands Ménage à Trois and SeaGlass. Dunlea will be based in TFE's Napa offices and report to senior vice president of marketing, Dave Derby.
Prior to joining TFE, Dunlea held various roles at E. & J. Gallo (Gallo). During his 12 years with Gallo, Mark worked on high-growth brands, such as Barefoot, William Hill, Alamos, Starborough and the company's private labels. Most recently, he was the brand marketing manager on Louis M. Martini, Ghost Pines, MacMurray Ranch, Brancaia and the company's new brand development efforts. He holds a B.S. in agribusiness, with a concentration on marketing, and a minor in wine and viticulture from California Polytechnic State University.
"I am excited to start a new challenge within Trinchero Family Estates and look forward to working with the team to further develop the company's extensive wine and spirits portfolio," Dunlea commented.
Dave Derby added, "Mark's wealth of experience and industry knowledge has already made him a key addition to Trinchero. His ability to identify brand positioning opportunities and execute strategic marketing campaigns for our focus brands will play an incremental role in the development and growth of the company."
About Trinchero Family Estates
Trinchero Family Estates is wholly owned and operated by the Trinchero family, Napa Valley vintners since 1948. TFE's diverse portfolio of more than 40 wines and spirits includes such brands such as Sutter Home, Ménage à Trois, Trinchero Napa Valley, SeaGlass, Fancy Pants, Napa Cellars, Terra d'Oro, Trinity Oaks, Folie à Deux, Duck Commander Wines, Sugar Island Rum, and the number one alcohol-removed wine, Fre. Trinchero Family Estates also markets and sells Joel Gott Wines; The Three Thieves (Bandit, Newman's Own, and The SHOW); Charles & Charles; Taken Wine Co.; Angove Wines from Australia; Carmen Wines from Chile; Shatter Wines from France; and CRUZ and Tres Agaves Tequilas from Mexico. Visit www.tfewines.com to learn more.
Region:
California, USA