St. Francis Winery & Vineyards Appoints New Executive Chef to Oversee "#1 Restaurant in America" Wine & Food Pairing Program
Posted on April 15, 2014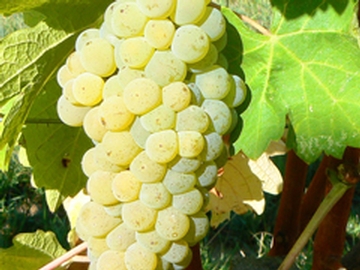 St. Francis Winery & Vineyards announced that Bryan Jones, former chef and general manager of the fig café and winebar in Glen Ellen, is the new St. Francis executive chef, responsible for the winery's ZAGAT-recommended Wine & Food Pairing, recently voted "#1 Restaurant in America" by OpenTable diners.
Chef Jones brings more than 16 years of experience to his new role as executive chef at St. Francis Winery & Vineyards. For the past nine years, he has been chef and general manager of the fig café and winebar, the sister restaurant to the highly acclaimed the girl & the fig in downtown Sonoma. A graduate of the California Culinary Academy in San Francisco, Chef Jones also spent two years as Banquet Sous Chef at the Fairmont Sonoma Mission Inn and worked at Berkeley's Café Rouge, as well as at restaurants in New Mexico, Colorado and Germany.
Chef Jones replaces executive chef David Bush, who recently left St. Francis Winery to open his own restaurant and bar called Oso in downtown Sonoma.
In addition to creating dishes for the Winery's award-winning, multicourse wine and food pairing, Chef Jones will oversee all Winery events and culinary programs, including daily wine pairings with house-made charcuterie and artisan cheeses, private estate dinners, weddings, and popular seasonal dinners such as the annual Luxury Bacon Dinner and Ode to Crab Dinner. He will also be in charge of the winery's 2-acre estate vegetable and herb garden, which supports all of the winery's culinary programs.
"This is a dream job for me," says Chef Jones. "St. Francis has earned a reputation as a world-class wine and culinary destination. I'm excited to continue the Winery's tradition of creating unforgettable, award-winning Wine & Food Pairing experiences for our guests."
"Chef Bryan Jones' arrival comes at a particularly exciting time for St. Francis Winery," says St. Francis president and CEO Christopher Silva. "Over the past four months, Robert Parker gave us our highest-ever score of 95 points for our Cabernet Sauvignon and three 92-point Zinfandel scores. We earned our highest grouping of 90+ Wine Spectator scores in 16 years, and our daily wine and food pairing was named '#1 Restaurant in America' by OpenTable."
"This is all about excellence, as our certified sustainable winery and vineyard is now a nationally recognized wine and food destination," Silva adds. "With the arrival of Chef Jones, we will now take it to an even higher level."
About St. Francis Winery & Vineyards
For more than four decades, St. Francis Winery & Vineyards has hand-crafted fruit forward, luscious and full-bodied wines from the superior mountain and valley vineyards in Sonoma County's best appellations. St. Francis wines are recognized globally for outstanding quality and great value. As a Certified Sustainable, family-owned winery, we have worked throughout our history to preserve Sonoma County's natural resources for future generations. For more information visit www.stfranciswinery.com.