Laura Williamson joins Michael Skurnik Wines as Vice President, Director of National Sales
Posted on April 12, 2014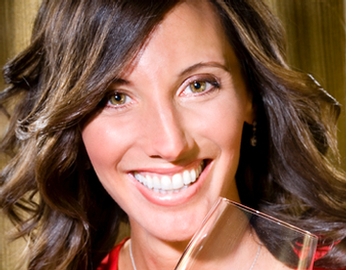 Fine wine importer Michael Skurnik Wines, announced that they have hired Laura Williamson as Vice President, Director of National Sales.
Laura, one of only 19 American women to hold the title of Master Sommelier, brings with her a wealth of experience, most recently as "Chef Sommelier" at recently re-crowned 4-star (New York Times) and 3-star (Michelin) New York City restaurant, Jean Georges. She was previously National Sales Manager for Rudi Wiest, a California-based importer of German wines, and New Market Developer for Small Vineyard Imports, a Seattle-based importer of Italian wine. She has also held several posts in restaurants and retail across the country.
Laura will be responsible for all national imports brought in by Skurnik, including Terry Theise Estate Selections, and Daniel Johnnes Selections. "We are thrilled to have someone as talented as Laura to lead our national team.", said Harmon Skurnik, company president.
Michael Skurnik Wines, founded in 1987 and based in Syosset, NY, is an extremely well-respected importer of fine wines and spirits, as well as a full service distributor in the states of New York, New Jersey and Connecticut After 26 years on Long Island, they will soon be moving their headquarters to Midtown Manhattan (approx. July 2014).
Region:
North America
Job Function:
Sales/Marketing