Hanzell Vineyards President Jean Arnold Sessions Transitioning to New Role
Posted on April 07, 2014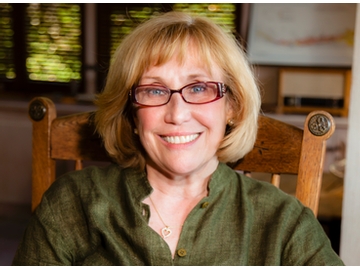 In June of 2014, Jean Arnold Sessions, working with Proprietor Alexander de Brye, will transition from her role as President of Hanzell Vineyards to Board Director and Brand Consultant. Arnold Sessions has been with Hanzell Vineyards since 1999 and was appointed President in 2002, taking over for Bob Sessions, now Winemaker Emeritus.
"Hanzell Vineyards has achieved recognition for continuing the demanding pursuit of James D. Zellerbach's vision to make wines that equal the best in the world. Given this is more of a calling than just work, my plan is to always stay connected with Hanzell and Mr. de Brye," said Arnold Sessions. "I believe Bob Sessions' rare legacy of wines and Brad Webb's incredible innovations are well known, publically acknowledged, and well protected by our team at Hanzell Vineyards. And, with Alex's deep commitment to this historic property, library of wines, and stewardship of his two hundred acres, Hanzell's leadership in the wine industry is secure."
As this transition progresses, Mr. de Brye will announce a new President in the coming months who will work alongside Arnold Sessions and Director of Winemaking Michael McNeill preparing for harvest and the fall season. Remaining as Director and Brand Consultant, Arnold Sessions will continue private consulting work with the Jean Arnold Group and Jean Arnold Group Foundation, announcing a new initiative this fall.
Over the years, Arnold Sessions has played a pivotal role in the success and development of the estate. Shortly after her appointment, she brought in a new winemaking team, including Director of Winemaking Michael McNeill and Associate Winemaker Lynda Hanson, to successfully maintain the Hanzell style. Arnold Sessions also oversaw all construction of the winery's new open-air winemaking facility and barrel chai completed in 2004 and later led the winery to establish new standards of sanitation protocols, which impacted the entire industry. In 2006, she launched the winery's first single vineyard selection wine, the Ambassador's 1953 Vineyard Pinot Noir from the winery's oldest and most historic vines. In 2013, she expanded this program to include several more single vineyard releases.
Hanzell Vineyards was purchased in 1975 by Countess Barbara de Brye of London. Upon her passing in 1991, her son, Alexander de Brye, became the sole owner of the property. His vision will continue to guide the winemaking and wine growing at Hanzell with the dedicated team of individuals in place at the winery. The forty-six planted acres on the two hundred-acre estate range in age from seven to sixty-one years old and have represented the best viticultural standards for over six decades.
Region:
North America
Job Function:
President/Owner/GM