Scott Beattie Joins Meadowood Napa Valley as Beverage Director of Estate Events
Posted on April 03, 2014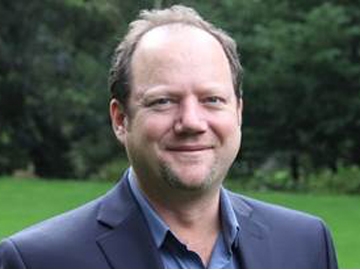 Meadowood welcomes Scott Beattie as beverage director for the resort's Estate Events program. His initial focus will be on creating custom cocktails for weddings and other events drawing from his vast experience with craft spirits, seasonal produce and classic cocktails. In addition to reinvigorating the resort's poolside libations and collection of croquet cocktails just in time for summer, Beattie will also lead spirits education and hands-on cocktail making classes on the property for interested private groups.
Says Patrick Davila, Meadowood's director of wine and cuisine, "We have come to understand that even here in the Napa Valley our guests often want to enjoy a cocktail or two. Given our commitment to Napa Valley wines, seasonality and ingredients from our region, we focused our search for someone who not only understands the art of craft cocktails but who also has a passion for – and a firm understanding of – wine. Scott Beattie rose above with a strong commitment to quality, creativity an appreciation for wine; he views cocktails as part of an experience, not a substitute for wine."
Beattie was graduated from University of California, Berkeley with a bachelor's degree in English. During college, he worked as a waiter at Perry's Union Street in San Francisco and then as a bartender at other Bay Area restaurants including SF- based Postrio and St. Helena's Martini House, where he first found his passion for creating craft cocktails using locally sourced ingredients and spirits.
In 2005, Beattie moved to Healdsburg to develop the bar program for the acclaimed Cyrus Restaurant. He immediately became enthralled with the goods available at local farmers' markets and during the course of his first year he was using hyper-seasonal ingredients grown by local organic farmers. The program Beattie led at Cyrus and ultimately his book, Artisanal Cocktails: Drinks Inspired by the Seasons from the Bar at Cyrus, were among the first in the country to celebrate the craft-cocktail.
Prior to joining Meadowood, Beattie was the bar manager and partner at St. Helena's Goose & Gander, as well as having designed bar systems and cocktail programs for Hog Island Oyster Co Ferry Building SF; W South Beach Miami; Grand Hyatt San Francisco; Spoonbar, Mateo's Cocina Latina Healdsburg; and Hog & Rocks/HiLo BBQ SF.
Region:
Napa & Sonoma
Job Function:
Sales/Marketing