TCW Equipment Hires Patrick Callagy as National Sales Representative
Posted on March 27, 2014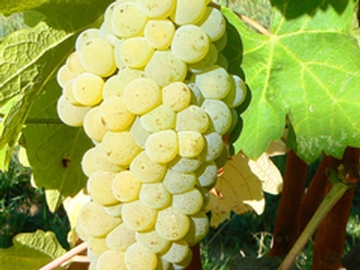 Nearly two years ago, TCW moved from St. Helena to a new a 10,000 sq. ft facility in Santa Rosa. The larger facility and expanded inventory has lead to significant growth for the business.
The Compleat Winemaker brought on two additional sales representatives in January, which will be dedicated to serving national and California customers independently of each other. In the last six months TCW has also hired an additional welder and shipping clerk. This is a 50 percent growth in TCW's team. The company will continue this growth as they increase the head count with an additional two more openings coming this year.
TCW's new national sales representative Patrick Callagy is passionate about creating food and wine. He's worked in wine production for 12 years. He's also a graduate of the California Culinary Academy. His experience spans every facet of the winemaking process including working in the vineyard, cellar, lab, bottling line, as winery chef, and the all-around go-to maintenance or troubleshooter to enhancing the end product. Callagy has a passion for the process of creating wine. He knows first-hand the importance of quality ingredients, as well as how crucial it is to having quality equipment. He takes great pride in creating a hand-crafted product and enjoys helping out his industry peers in their passionate pursuits.
Both sales representatives are seasoned professionals with backgrounds in engineering, winemaking and brewing. They will be on hand along with TCW's current customer service and sales specialist Karen Heitz to assist customers in receiving price quotes and wine production consultations. They'll be helping customers understand the most cost efficient and productive ways to get the most out of their equipment. They'll also help increase awareness of TCW's regular promotions which are announced through their online social network and on the website. To browse the TCW Equipment catalog, please visit www.tcwequipment.com.
About TCW Equipment
TCW is a full-service supplier to the wine and food industry. Located in the hub of California's Sonoma Valley, they offer a complete range of equipment and supplies for small to large operations. TCW is proud of their long-standing tradition of providing equipment and service to the wine industry and expanding on knowledge and innovation. TCW is constantly updating their product line to produce the best in quality, affordability, and service. The equipment represents established companies around the world with many products made in the U.S.A. TCW Equipment would like to say Thank You to all of the customers who have helped make it a thriving, dedicated and competitive business.

Region:
USA
Job Function:
Sales/Marketing