Vistaar Strengthens Presence in Beverage Alcohol Industry with Addition of Clay Wallin
Posted on March 26, 2014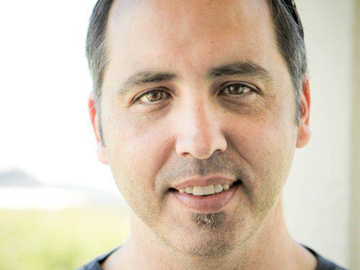 Vistaar Technologies, Inc., a leading provider of price management solutions, announced the addition of Clay Wallin as director of sales, beverage alcohol. In his new role, Wallin will leverage his extensive experience across the beverage alcohol industry to help Vistaar further expand its leadership position providing world-class pricing systems to beverage alcohol customers. Wallin will be based out of Napa, Calif.
With more than 20 years of experience in business across multiple sectors in strategic technology, software sales, project management, and digital marketing, Wallin began his career in technical sales in international markets before managing international supply chains with Hewlett-Packard Co. He co-founded eSkye Solutions in 1999, a software company serving beverage alcohol, while wearing many management hats across strategy, operations, customer support, sales and marketing. Since 2007, Wallin has helped diverse wineries, importers, spirits suppliers, and distributors by delivering strategic technology, software and services.
"Due to the complexities of the beverage alcohol industry, Vistaar's solutions have proven invaluable in helping some of the world's leading wine and spirits suppliers and distributors establish pricing best practices," said Paul Greifenberger, senior vice president of sales at Vistaar. "To continue our market expansion, we made the strategic decision to bring in a bev-al sales professional with deep industry experience. We are excited to welcome Clay Wallin to our team."
The Vistaar beverage alcohol pricing solutions are designed to address the needs of the beverage alcohol industry, providing visibility across the complex three-tier beverage alcohol distribution network and supporting unique state regulations that govern the distribution and sale of alcoholic beverages. Vistaar's customers include many of the world's leading beverage alcohol companies who are successfully managing pricing decisions across the value chain to leverage industry best practices and access intelligent analytics.
About Vistaar Technologies, Inc.
Vistaar is a leading provider of price management solutions that enable companies to achieve pricing best practices through price analytics, price optimization, price list management and deal management. Our technology transforms pricing and related operations into a strategic advantage for some of the world's largest manufacturers, distributors and service providers. For these companies, Vistaar pricing solutions drive measurable price and margin improvements to deliver profitable growth and maximum shareholder value. Vistaar's operations include offices across North America, Europe and Asia. For more information, visit www.vistaar.com or contact 973-581-6300.
Job Function:
Sales/Marketing