Wine.com Hires Wilfred Wong to Expand Research, Grow Social Media, and Make Wine More Accessible
Posted on March 19, 2014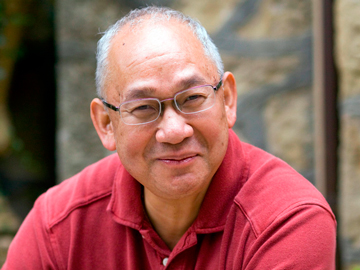 Wine.com, the nation's #1 online wine retailer, today announced the addition of Wilfred Wong to its San Francisco-based team, effective March 31. As Chief Storyteller, Wong will research wines and wineries from all over the world, and share his findings with Wine.com customers through the Wine.com website, email newsletters, blog, videos, social media channels and educational events.
"Wilfred is extremely well-respected in the wine industry, and has celebrity status with California wine enthusiasts," said Rich Bergsund, Wine.com CEO. "We're thrilled to have him join our team, and he's excited to help us promote the wine lifestyle to the entire country."
Wong has been in the wine business for over 40 years, including nearly two decades with BevMo! as Cellar Master, where he researched and reviewed thousands of wines each year to provide guidance to wine shoppers. He tastes roughly 8,000 wines annually and is a sought after judge at dozens of domestic and international wine competitions. He maintains an active social media presence, with thousands of followers on Facebook and Twitter, and is also an avid photographer.
"My passion is extreme wine research," said Wong. "I envision at least another ten years of work ahead of me, and Wine.com is the place I want to be. Their team shares my vision and values, and their online business model provides the perfect platform to share my passion with others."
"I've witnessed Wilfred's impressive palate for more than 15 years," said Mike Osborn, Wine.com Founder and VP Merchandising. "Most striking are his approachable tone and enthusiasm to embrace wines of all styles. Our customers are soon to be more informed and entertained through his writing, photography and social media engagement."
Wong comes on board at an opportune time. As an innovator in online wine sales, Wine.com continues to grow its library of educational content, expand its social media presence, and design mobile solutions to make it easy for consumers to research, discover, and purchase wine on the go.
About Wine.com
Wine.com is the nation's leading online wine retailer, according to Internet Retailer magazine's annual ranking of websites by revenue. The company's mission is to promote the wine lifestyle through innovation, which it does by providing its customers with selection, guidance, convenience and value not common in stores. Unique in its industry, Wine.com owns a proprietary network of wine fulfillment centers which delivers in 1 or 2 days to most of the country. The company's Steward-Ship program, unlimited wine delivery for $49 per year, is a customer favorite. Wine.com is majority owned by Baker Capital. For more information, visit the company's website at www.wine.com.
About Baker Capital
Baker Capital, founded in 1995, is a New York-based private equity firm which has raised over $1.5 billion in committed capital. Baker Capital invests in growth companies at all stages of development in both Europe and North America. The partners of Baker Capital have extensive private equity and operational experience, allowing the firm to provide its portfolio companies with not only capital but also strategic thinking and relationships.
Region:
California, USA
Job Function:
Direct to Consumer