Brooks Winery Names Jessica Pierce Director of Wine Education and Communications
Posted on March 07, 2014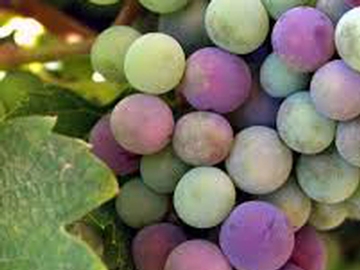 Janie Brooks Heuck, managing director of Brooks Winery, announced that Jessica Pierce has been appointed director of wine education and communications of the family owned winery in Amity, Oregon.
Says Heuck, "Our philosophy has always been centered around building personal relationships with our customers. Adding Jess to our team will improve our presence in our local markets while helping to educate consumers and the trade about our expanded Riesling and Pinot Noir offerings. Her experience in winemaking, viticulture, and the hospitality industry will all serve to increase overall awareness of the Brooks lineup."
Pierce worked the 2010 and 2011 harvests at Brooks while serving as the general manager and sommelier alongside Chef Jason French at Portland's Ned Ludd restaurant. She was the Key hospitality associate at Domaine Serene Winery in 2008 & 2009. Pierce is a graduate of the University of Gastronomic Sciences in Pollenzo, Italy with a Master's degree in Food Culture and Communications; Human Ecology and Sustainability.
After graduation, she moved to Germany to intern at world-renown Mosel Valley Riesling producer Dr. Loosen. She remained in Germany to make a documentary film about the cultural landscape of the Mosel Valley and work the 2013 wine harvest with Weingut Selbach-Oster.
Pierce holds a diploma from the International Sommeliers Guild and is a Certified Sommelier by the Court of Master Sommeliers. She has a background in photography, having earned a Bachelor of Arts degree from Louisiana State University, located in her hometown of Baton Rouge.
Says Pierce, "After two years of traveling the world, I couldn't imagine going anywhere other than Oregon. Its beautiful landscape, world-class food and wines, and passionate community of producers are just a few of the things that make the Willamette Valley wonderful and unique. I'm excited to share my bag of experiences with the incredible team at Brooks. It feels great to be home."
Adds Heuck, "Our wines are created to be food friendly and Jess Pierce's restaurant experience will be of great use to us. As our business has continued to grow, we've known we have needed someone to help us fulfill our potential. Jess is a perfect match for us."
Region:
Oregon
Job Function:
Sales/Marketing