Scott Zapotocky Named Director of Vineyard Operations at J Vineyards & Winery
Posted on March 04, 2014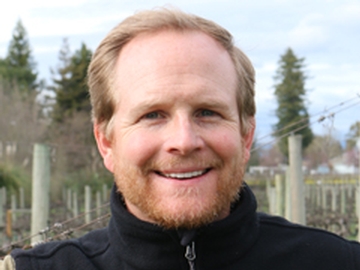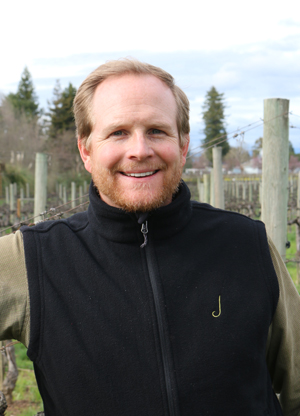 Scott Zapotocky has joined J Vineyards & Winery as director of vineyard operations. In his new role he will be responsible for managing all aspects of J's vineyards with emphasis on the estate vineyards. With five of J's nine estate vineyards Certified Sustainable, he will be focusing on green practices and precision farming.
Zapotocky was formerly director of vineyards at Paul Hobbs Winery in Sebastopol. There, he managed the vineyard department and oversaw estate farming as well as contract fruit operations. Prior to that role, he was the vineyard operations manager for over three years. He started at Paul Hobbs in 2006 as a harvest intern, after stints at JC Cellars, Chalone Vineyard and Canoe Ridge Vineyard in a variety of winemaking and cellar positions.
He is a graduate of Gonzaga University and Santa Rosa Junior College's Viticulture Program and holds a Level 1 Certificate from the Court of Master Sommeliers. Zapotocky also has a passion for agronomy, sustainability and community, cultivated during his time in the Peace Corps managing a tree nursery in Ghana.
"I'm excited Scott will be joining our team," says J vice president of winemaking Melissa Stackhouse. "His expertise will really allow us to realize the potential of all of our estate vineyards and to produce phenomenal wines from the Russian River Valley. Because of the diverse soils and microclimates of our vineyards, we pay close attention to every row, vine and grape cluster to maximize flavor expression. Scott has a real connection to the land and understands the importance of this precision approach."
ABOUT J VINEYARDS & WINERY
J Vineyards & Winery is located at 11447 Old Redwood Highway south of Healdsburg. The winery focuses on Brut and Brut Rosé sparkling wines, Pinot Noir, Chardonnay and Pinot Gris varietal wines, produced from grapes farmed primarily within Sonoma County's Russian River Valley appellation.
Founded by Judy Jordan in 1986, J Vineyards & Winery is an independently-owned Sonoma County wine producer. J was named a Green Winery in 2010 after implementing a number of energy savings initiatives throughout the winery. Five of J's estate vineyards, the winery, and the Visitor Center achieved Certi?ed Sustainable status by the California Sustainable Winegrowing Alliance in 2012. To learn more about J, go to www.jwine.com.
Region:
Napa & Sonoma
Job Function:
Vineyard Management/Viticulture