Jordan Vineyard & Winery Appoints New Regional Sales Director
Posted on March 04, 2014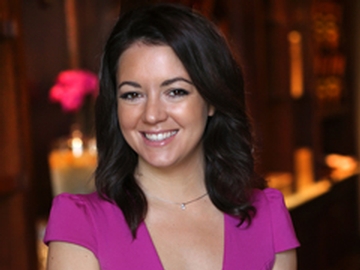 Jordan Vineyard & Winery announced the appointment of its new northeast regional sales director, Ashley Cesario, who brings six years of distributor and supplier sales experience to the position. She replaces Courtney Cataruzolo and will be responsible for Jordan wine sales and promotion initiatives, distributor management and Tastevin digital wine list app sales. Her territory includes New York, New Jersey, Massachusetts, Pennsylvania, Connecticut, Rhode Island, Delaware, Vermont, New Hampshire and Maine.
"Ashley has always been a friend to Jordan, and this position is well-suited to her vast array of talents," says Chris Avery, national sales director for Jordan Vineyard & Winery. "When our northeast regional position became available, we knew she was the right choice for the job."
Cesario gained most of her industry experience at Southern Wine & Spirits of Illinois. Over the course of five years, she honed her skills in wine sales and brand management first with off-premise accounts, then on-premise independent restaurants and hotel outlets. She most recently served as portfolio manager for Bacardi USA.
Originally from Chicago, Cesario is also an accomplished mural painter whose work can be found in Illinois, Michigan, New York, Florida and Costa Rica. An early adopter of entrepreneurship, she started a painting business at age 15 and grew it to more than 70 clients during high school and college. She also interned at Judge & Dolph distributors in high school, which help pique her interest in the wine industry. During college, she studied abroad on three continents and visited wineries along the way in France, Italy, Spain, New Zealand and South Africa. Cesario holds a bachelor's degree in marketing and business from Carthage College in Kenosha, Wisconsin, and continues to pursue a master's degree in psychology from Loyola in Chicago.
About Jordan Vineyard & Winery
Since the inaugural 1976 vintage, Jordan Vineyard & Winery has been heralded for its elegant wines, inventive cuisine and gracious hospitality. Jordan Vineyard & Winery lies tucked into the hills of Alexander Valley in Sonoma County, where the iconic Jordan chateau, inspired by the great estates of France, overlooks nearly 1,200 acres of rolling hills and vineyards with more than three quarters of the land dedicated to natural habitat. Four decades later, second-generation vintner John Jordan continues to honor his parents' original vision, while challenging his winemaking, culinary, and hospitality staff to constantly innovate by experimenting with new techniques and technologies. www.jordanwinery.com.
Region:
Northeast, USA
Job Function:
Sales/Marketing