Mercier Promotes Tim Olson to Sales Manager
Posted on March 03, 2014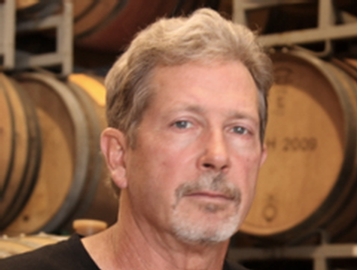 Mercier has promoted Tim Olson to sales manager for California. Olson joined the cooperage in January 2013 as a sales agent in the California market. He is now responsible for all sales and marketing, which includes servicing existing customers and developing new relationships. Mercier had a banner year in 2013 with double-digit sales growth over the previous year.
Mercier's international sales director, Yann Bordier, was quick to credit Olson's marketing skills and winemaking experience for their success, "Tim works hard, knows a lot of people and went out and made it happen."
Olson credits the barrels and the commitment to quality at the cooperage. "It's a small cooperage and the coopers are all very passionate about their craft. All the marketing in the world won't matter if the barrels don't deliver. And being a small cooper, we don't have the marketing budget that big coopers have. We focus on quality, consistency and service."
"Fortunately, there isn't much selling involved," says Olson. "The barrels are produced in limited quantities and in barrel trial tastings, they hold their own with any cooper out there, at a price better than most. My job is simply to visit winemakers and tell our story. A barrel trial is all it takes to convince them that these barrels deliver great results and great value."
About Mercier
Mercier is a small French cooperage located in the medieval town of Barbezieux, situated between Cognac and Bordeaux. Oak barrels and tanks are handcrafted for fine wine using centuries old techniques combined with modern enological standards. They are one of the few small cooperages that control and source their wood from forest to mill to cooperage. Production is carried out under the watchful eye of master coopers and is limited to 35 to 40 barrels per day and 50 tanks per year. The stave mill and cooperage are HACCP and ISO 9001 certified by Bureau Veritas.

Region:
California, USA
Job Function:
Sales/Marketing