Missouri Wine and Grape Executive Director Appointed to National Grape & Wine Initiative Board
Posted on February 27, 2014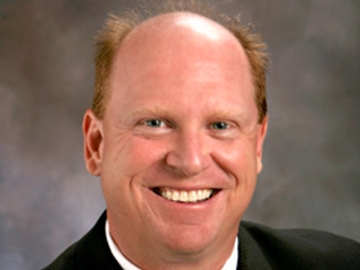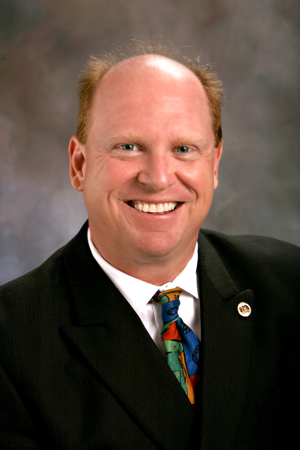 Jim Anderson, executive director for the Missouri Wine and Grape Board, has been announced as a new board member for the National Grape & Wine Initiative (NGWI). Anderson will serve as a member at-large representing the general interests of the United States' grape industry. His term will run through 2014, at which time he will be up for reappointment for a three-year term. The board of directors meets three times annually.
As the Missouri Wine and Grape Board director, Anderson's duties include coordinating with wholesalers, restaurants, retailers and the general public about Missouri wines and juices. One of his key priorities has been to build consumer awareness of the quality and availability of Missouri wines and juices. He has successfully connected with consumers through meetings, brochures, news releases and articles and seen Missouri's number of wineries increase to more than 125 in recent years. Anderson continues to lead the team at Missouri Wines maintaining a resourceful program that assures quality wine and juice products, and serves to stimulate growth of the grape and wine industry in Missouri.
"The NGWI board of directors is made up of a diverse group of people representing small and large producers in the US grape industry," said NGWI president Jean-Mari Peltier. "It is important for us to have a broad range of perspectives at the table. Missouri is an important part of that, and we are excited to have Jim Anderson on our board."
In addition to Anderson's appointment, St. James Winery CEO and chairman of the Missouri Wine and Grape Board, Peter Hofherr, serves as a commodities representative for native and hybrid grape varieties.
NGWI is a nonprofit, nationwide coalition of all segments of the grape industry. Its mission is to drive research to maximize the productivity, sustainability and competitiveness of the US grape industry. NGWI collaborates with the US Department of Agriculture, universities, and groups such as Winegrape Growers of America and WineAmerica to set research priorities. NGWI also helps wine and grape researchers obtain funds for their research projects.
The Missouri Wine and Grape Board was established in 1984 for the research, development and promotion of Missouri grapes, wines and juices. For more information, please visit www.MissouriWine.org.
Region:
Missouri