Chris Strieter Named West Coast Sales Manager at Uproot Wines
Posted on February 20, 2014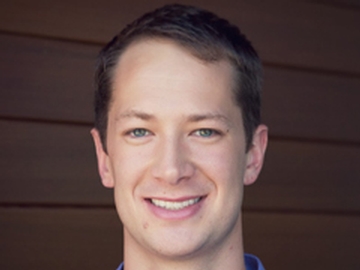 Uproot Wines announced the addition of Chris Strieter as West Coast sales manager. Chris Strieter started his wine career at Kendall-Jackson focusing on corporate finance and strategy while completing a master's degree from Claremont. He then decided to jump into a harvest at Red Car Winery before moving to account management at VinFillment. Most recently Strieter managed sales and finance at Williams Selyem Winery.
"We are excited to have Chris at Uproot, his diverse background in wine combined with his entrepreneurial spirit is perfect fit for us at Uproot," said Jay Levy, co-founder and partner of Uproot Wines.
About Uproot Wines
Launched in 2013, Uproot Wines is a modern, innovative wine brand pioneering a new approach to winemaking, where cutting edge meets traditional craft. Founded on the belief that great wine is about the quality of the fruit, not the location of the vineyard, Uproot aims to shake up the way the younger consumer thinks about and drinks wine by curating exceptional experiences for people through the wine, defined by each person's taste, personality, and lifestyle – and not by one tasting room or vineyard. Uproot produces wines sourced from top sustainable vineyards throughout California, with a focus on Napa Valley and the Central Coast. The name "Uproot" is a reference to root and rootstock, and also refers to co-owner Greg Scheinfeld's uprooting of his life in New York to move to Napa Valley.
Job Function:
Sales/Marketing