Dick Taylor Named Chief Marketing Officer at Villa San-Juliette
Posted on February 11, 2014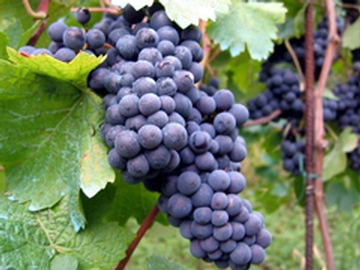 Villa San-Juliette Vineyard & Winery announced the appointment of two respected industry professionals to their organization.
Chief marketing officer, Dick Taylor joins Villa San Juliette after more than 40 years of experience in brand building. Taylor's eye for marketing communications and linking the entertainment industry with the corporate world led him to many successful client relationships. His credits began while representing Moet & Chandon Champagne where he created the highly-visibility link to the product and entertainment worlds through his innovative "Winner's Circles" at national racing events. Then, while at Rogers & Cowan, he revitalized Ford Motor Company's studio vehicle placement program, furthering Ford's visibility in major film and television productions. The program became the model for the entertainment industry.
Taylor joined Hill & Knowlton, Inc. as executive vice president and president of the agency's heralded Worldwide Entertainment division. At H&K, he recruited new clients and developed comprehensive marketing communications campaigns for Ford, The Tournament of Roses Parade, Rose Bowl Game and the Puerto Rico Tourism Company. Taylor's corporate and product world expanded through his representation of television programs, motion pictures, musical artists and actors.
"Dick's legacy as a forward thinking marketer makes him an ideal member of the team to take our brands, Villa San-Juliette & Fat Monk, to the next level. We are thrilled to have him on board," said co-owner, Ken Warwick.
Region:
Central Coast