Burr Pilger Mayer (BPM) Appoints Former KPMG Partner Thomas Garigliano To Lead North Bay Corporate Tax Practice
Posted on January 27, 2014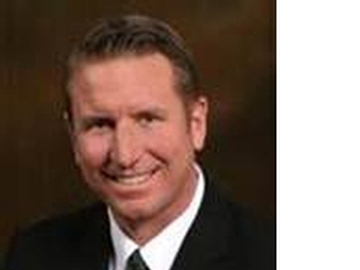 Burr Pilger Mayer, Inc. (BPM), one of the largest California-based accounting and consulting firms, is pleased to announce that, effective immediately Thomas (Tom) Garigliano, former partner-in-charge of KPMG's San Francisco Tax Practice, has joined the firm as a partner to lead the North Bay Corporate Tax Practice. Serving public and private clients, Garigliano brings more than 30 years of C-Corp, S-Corp. and partnership taxation experience, including mergers and reorganizations of these types of entities. By leading the North Bay Corporate Tax Practice, Garigliano will be responsible for ensuring exceptional client service, delivering corporate tax expertise and expanding BPM's North Bay client base. Based in San Francisco, BPM has offices in six Greater Bay Area locations, including Santa Rosa, St. Helena, Walnut Creek, Palo Alto and San Jose.
"Tom Garigliano's track record as a premier corporate tax partner with KPMG handling complex matters for virtually all types and sizes of businesses complements our existing strengths and adds further depth to our North Bay team," stated BPM founder and CEO, Curtis Burr. "We are thrilled to welcome Tom to the BPM team."
"Big firm sophistication and small firm high-touch client service differentiates BPM in the marketplace, and Tom is a perfect fit for our delivery model," said Carol O'Hara, managing partner of BPM's North Bay Region. "We're delighted that Tom is bringing his passion for client service to BPM."
Garigliano was with KPMG, a global professional services firm providing audit, tax and advisory services, for 30 years until he retired in 2013. In addition to his role as partner-in-charge of KPMG's San Francisco Tax Practice, his experience includes serving as KPMG's tax lead partner for software and electronics, and financial services, and global tax outsourcing practice, responsible for the management of tax accounting and tax compliance services for the subsidiaries of both domestic and foreign multinational companies. In these roles, he has delivered corporate tax counsel to clients across a broad spectrum of sizes and industries including manufacturing, automobile, high-technology and financial services.
"I'm joining BPM because of its people, its reputation in the marketplace and its exceptional roster of clients," said Garigliano. "The firm's commitment to providing client service in a responsive and relationship-centric way is impressive. I look forward to providing value to our existing clients and referral sources throughout the region."
Garigliano earned a Bachelor's of Arts degree in business economics with an accounting emphasis (with honors) from the University of California, Santa Barbara and is a member of the AICPA and CalCPA Society.
ABOUT BURR PILGER MAYER, INC. (BPM)
Burr Pilger Mayer is one of the largest California-based accounting and consulting firms, serving the Bay Area's emerging and mid-cap businesses, as well as high net worth individuals since 1986. BPM has extensive experience in a broad range of industries including technology, life science, manufacturing, food and wine, automotive, nonprofits, real estate and construction. Its international tax practice is one of the largest on the West Coast. BPM has been named one of the "Best Accounting Firms in the North Bay" for a third year in a row by readers of NorthBay biz (magazine), "2013 - Top Wine Industry Accounting Firm" by Vineyard & Winery Management Magazine and selected one of the "Best Places to Work" for a record eight consecutive years by the North Bay Business Journal. For more information, please visit www.bpmcpa.com.
Region:
North America