Shaun Richardson Named General Manager For Laffort USA
Posted on January 22, 2014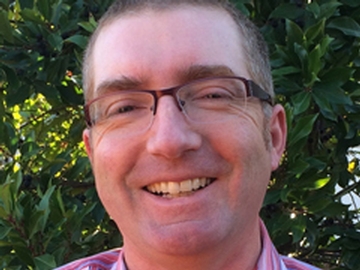 LAFFORT USA appointed Shaun Richardson as general manager to manage the U.S. subsidiary.
Born in Melbourne, Australia, Richardson entered early into a life of wine. Studying at the renowned Roseworthy Agricultural College in Australia developed his passion, leading to graduation as Dux of the Oenology class. A harvest in California in 1997 led to over a decade leading the winemaking, vineyard and facility departments at Clos Pegase Winery in the Napa Valley on a never-ending quest to craft delicious wines while building a great team. Most recently he completed the Sonoma State University MBA in wine business and divided his time between consulting projects for winemaking and winery equipment.
Shaun Richardson can be reached by email at shaun.richardson@laffort.com and by phone at 707-364-8944.
Charlotte Gourraud, former general manager, has been promoted to marketing manager for Laffort Corporate and will continue working in the United States.
Laffort is a fourth generation family owned business founded in 1895 with a history of research and discovery in oenology dating back to Pasteur's seminal works. The Laffort group is proud to dedicate the largest budget among private companies to Research and Development. As a result of this extensive research, Laffort holds many patents and regularly launches innovative products and processes for the wine industry. Laffort holds HACCP and ISO certifications and Laffort USA is the first winemaking products supplier in the U.S. to achieve Green Business Certification.

Region:
California, USA
Job Function:
President/Owner/GM