Laffort USA Names Lindsey Otis as Sonoma Technical Representative
Posted on January 22, 2014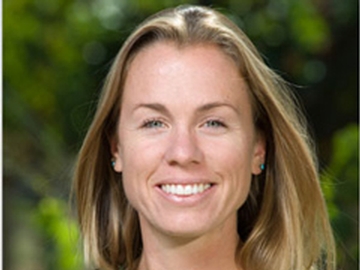 Lindsey Otis, originally from Santa Cruz, attended UC Davis Viticulture and Enology program and received a B.S. in viticulture and enology.
Before joining the Laffort team, Otis acquired her winemaking experience in Sonoma County working as the enologist at William Selyem Winery and as the associate winemaker at Big Basin Vineyards in Santa Cruz. She also experienced other wine regions as she worked multiple harvests in France, New Zealand and Australia.
Otis is taking over Darren Michael's position and can be reached by email at lindsey.otis@laffort.com and by phone at 707-260-5890.
Darren Michaels is relocating and will be the Laffort USA technical representative for Oregon and Washington states. He can be reached by email at darren.michaels@laffort.com and by phone at 509-240-7956.

Laffort is a fourth generation family owned business founded in 1895 with a history of research and discovery in oenology dating back to Pasteur's seminal works. The Laffort group is proud to dedicate the largest budget among private companies to Research and Development. As a result of this extensive research, Laffort holds many patents and regularly launches innovative products and processes for the wine industry. Laffort holds HACCP and ISO certifications and Laffort USA is the first winemaking products supplier in the U.S. to achieve Green Business Certification.

Region:
California, USA
Job Function:
Sales/Marketing