Jason Jardine Joins Clos du Val as President
Posted on January 22, 2014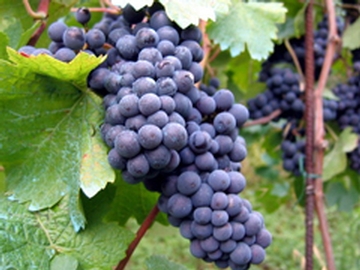 Goelet Wine Estates announced last week the appointment of Jason Jardine as president of Clos du Val Winery in Napa. Jardine will be responsible for all aspects of winery operations including winemaking, vineyards, marketing, sales and finance. He reports directly to Goelet Wine Estates' CEO, Adam Torpy.
Jardine comes to us with a wealth of experience. For over 15 years, Jardine has held senior leadership roles in all facets of the wine business. Most recently he was president—director of winemaking at Flowers Vineyard & Winery in the Sonoma Coast and an executive team member of Huneeus Vintners in Napa. Prior to Joining Flowers, Jardine was president—winemaker at Rhys Vineyards in the Santa Cruz Mountains having launched the brand from the ground up in 2003. Jardine has also held key management roles with notable producers as Domaine Serene, Soter Oregon, Bonny Doon and Robert Mondavi Winery.
Jardine said, "I am honored to be working with such a great family as the Goelets and feel privileged to be leading the next chapter of Clos Du Val. This is a wonderful opportunity for me to weave together all my experience and build upon the families pioneering efforts to create a relevance today and a reason for being for generations to come."
Jardine holds an M.B.A. from Southern Methodist University's Cox School of Business in Dallas, Texas. He has a sound track record in viticulture, winemaking and general management, and has a reputation as a proven leader; creating wines with a strong sense of place and purpose while building ultra-premium and luxury brands using innovative and relevant sales and marketing strategies.
About Clos du Val
Founded in 1972 by the Goelet family, Clos Du Val remains family owned and operated. As a participant in the famous Judgment of Paris tasting in 1976, in which the 1972 Cabernet Sauvignon was honored, Clos Du Val helped establish Napa Valley's reputation on the world wine stage. Today, Clos Du Val continues to produce premium wines from estate vineyards in the Napa's Stag's Leap District, Carneros and Yountville regions.
Goelet Wine Estates (GWE) is a family-owned fine wine alliance that coordinates the production, marketing, sales and distribution resources for its wineries. As a niche global distribution network, GWE represents its own wine brands, as well as a small selection of premium brands from around the globe. The current portfolio includes Clos Du Val, Taltarni Vineyards, Domaine de Nizas, Clover Hill, Kato and deAlto Amos.
Job Function:
President/Owner/GM