Squire Fridell Elected 2014 Board President of Sonoma Valley Vintners & Growers Alliance
Posted on January 21, 2014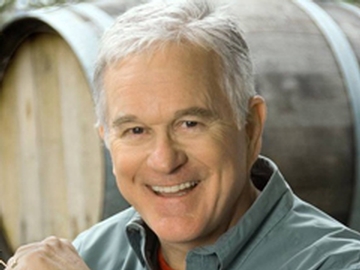 The Sonoma Valley Vintners & Growers Alliance (SVVGA) nonprofit trade association representing over 100 wineries and 140 grape growers announced yesterday that Squire Fridell of GlenLyon Vineyards and Winery has been elected to lead the organization as board president for 2014.
"I am excited to be the president of the SVVGA board. We have a great board in place and a committed membership and staff. As a team, we cover a cross-section of growers, vintners and different aspects of our business and look forward to a very exciting year in 2014," said Fridell.
Other board officers elected include Danny Fay of Envolve Winery as vice president; Cathleen Gorham of Rabobank, N.A. as treasurer and Becky Jenkins of Madrone Vineyard Management as secretary. New 2014 board directors are Gary Buffo of Pure Luxury Transportation, Richard Idell of Idell Family Vineyards, Jon Parker of Highway 12 Vineyards and Winery, Alan Ross of Ross Vineyard, and Dan Zepponi of Valley of the Moon Winery.
The complete 2014 SVVGA board includes:
Squire Fridell, President - GlenLyon Vineyards & Winery
Danny Fay, Vice President - Envolve Winery
Cathleen Gorham, Treasurer – Rabobank, N.A.
Becky Jenkins, Secretary – Madrone Vineyard Management
Eva Bertran, Gloria Ferrer Caves & Vineyards
Gary Buffo, Pure Luxury Transportation
Rick Corcoran – Fairmont Sonoma Mission Inn & Spa
Phil Coturri – Enterprise Vineyards
Bill Hooper – Kenwood Investments
Richard Idell – Idell Family Vineyards
Jon Parker – Highway 12 Vineyards & Winery
Mike Pucci – Sangiacomo Family Vineyards
Alan Ross – Ross Vineyard
Dan Zepponi – Valley of the Moon Winery.
About SVVGA
The Sonoma Valley Vintners & Growers Alliance (SVVGA) is a nonprofit trade organization serving over 600 vintners, growers and associates who share a mission to promote awareness of Sonoma Valley's grapes, wine, terroir and history as the birthplace of the California wine industry. The Sonoma Valley Vintners and Growers Foundation (SVVGF) is a non-profit organization that has raised over $12,000,000 for local Sonoma Valley charities through the Sonoma Wine Country Weekend and Sonoma Valley Harvest Wine Auction. To learn more about the SVVGA and SVVGF, visit www.sonomavalleywine.com or call 707-935-0803.
Region:
Napa & Sonoma
Job Function:
President/Owner/GM